Sudden Rush Banked Slalom LAAX 2018 - Recap & Video
The fourth edition of the SuddenRush Banked Slalom LAAX took place last weekend in perfect weather conditions. The competitors took on the challenging course featuring 23 banked turns, which the hosts Nicolas Müller and Terje Haakonsen personally shaped over days of hard work. 300 participants ranging in age from 6 to 62, including pro snowboarders, legends from yesteryear, snowboard enthusiasts and the next generation, took to the start with great commitment and passion.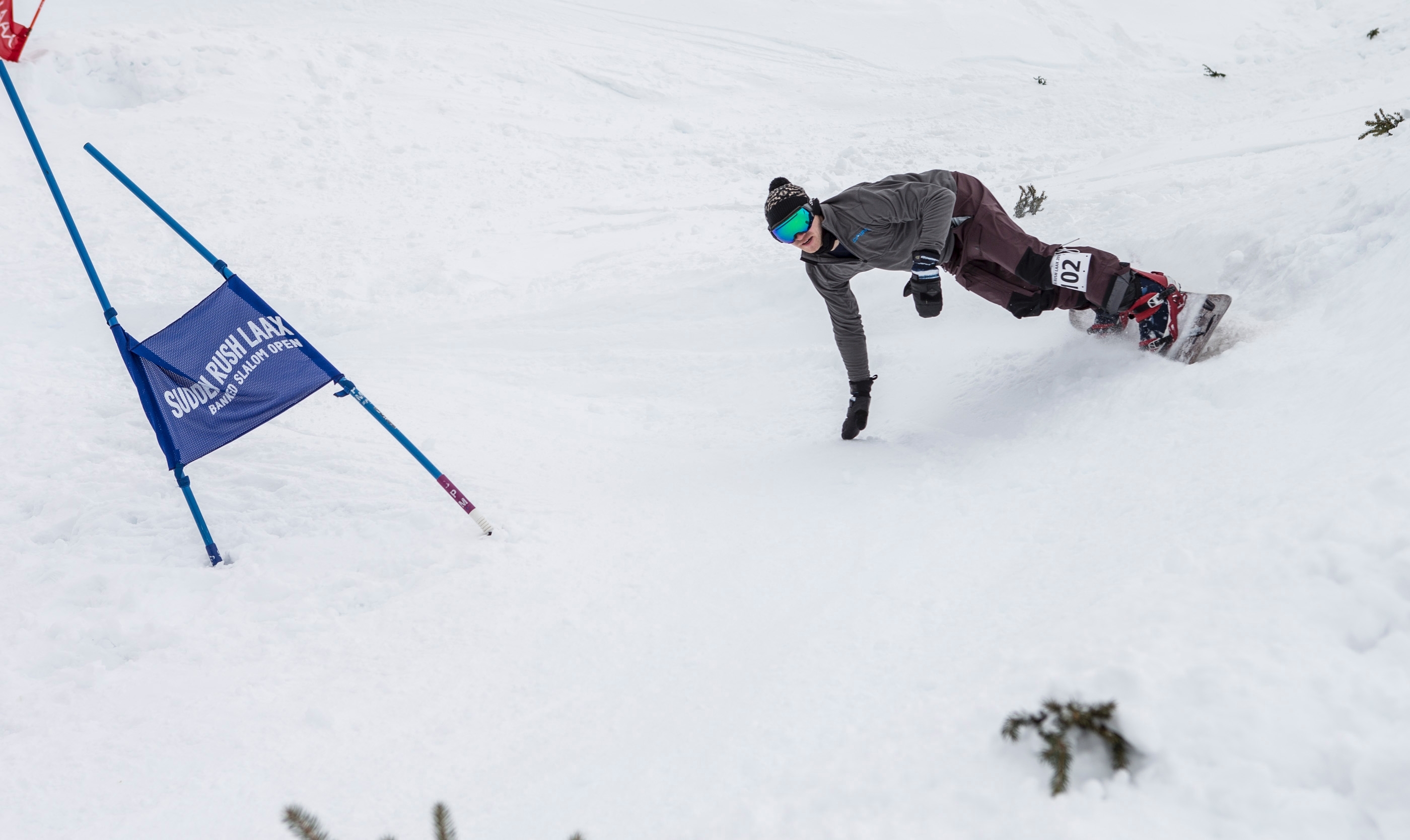 The Banked Slalom has been experiencing a major boom in recent years. Perhaps also because it is so close to the origins of snowboarding. Banked Slalom is a journey back to the past, a meeting of old and new friends, of young and aged people. Banked Slalom is an event for everyone and is based on the principles of fun, good vibes and great atmosphere. Laughing faces everywhere, everybody in joyous mood, but also a certain seriousness in the air, as there is a little competitive spirit in all of us. Christine Waeber, proud to be the oldest participant, sums it all up nicely: 'The Banked Slalom is a wonderful opportunity for people of every age who are in reasonable shape. I'm proof of the fact that, even at my age, it's possible to manage this easily. I can only recommend it. It's a fountain of youth!' Organiser Nicolas Müller adds: 'The SuddenRush Banked Slalom in LAAX is the event of the year for me! Everybody is really competing against themselves. You want to take each turn as well as you can, and that's what's so great about it. For me, the best thing is that everybody goes home smiling from ear to ear!'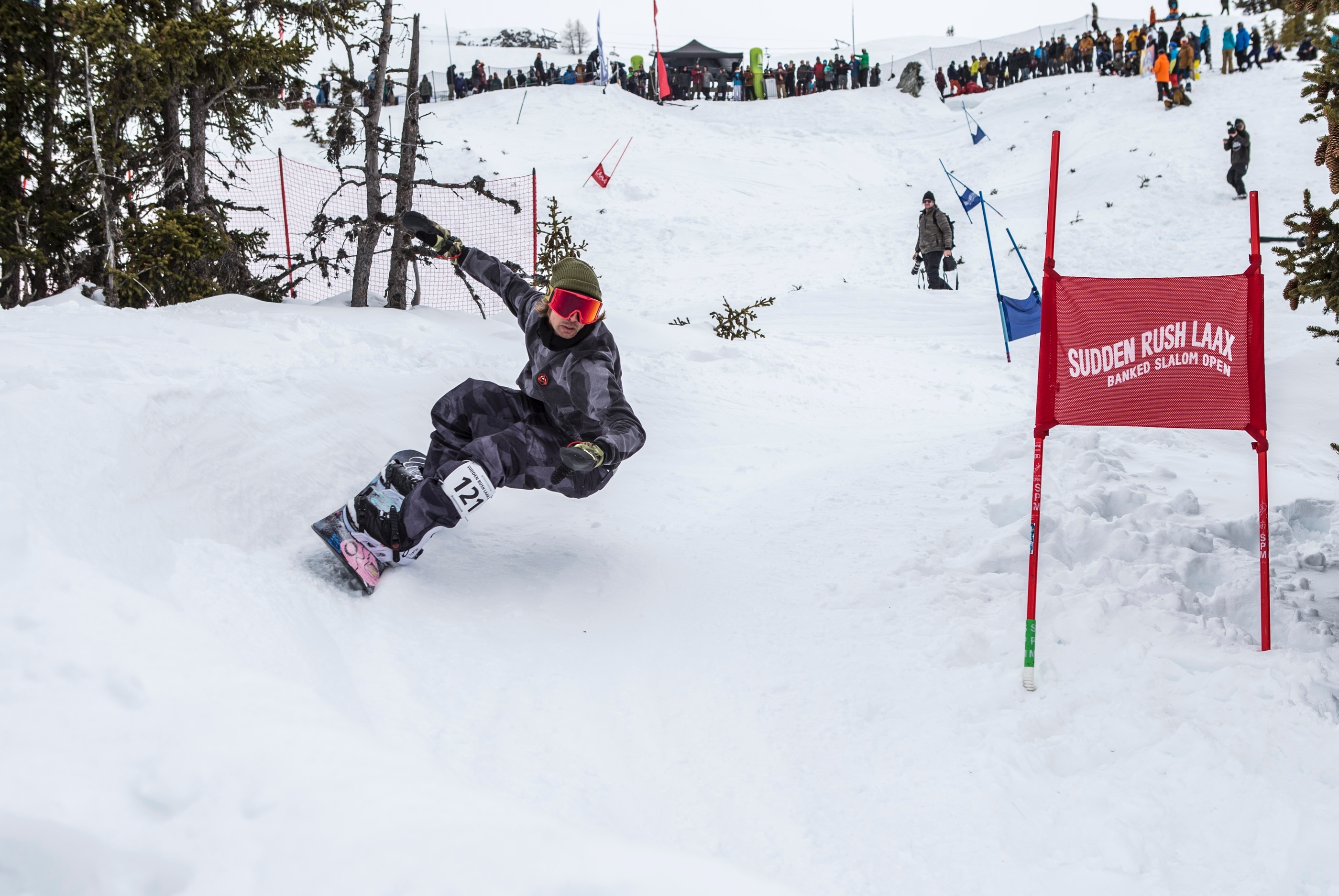 The winners with the fastest times at the weekend were Ariane Staib-Glaus and Pascal Imhof. Both are familiar faces. They were professionals in the 1990s and competed in the Halfpipe World Cup. This was Ariane's second time on the podium at the Banked Slalom in LAAX, as last year she was the fastest woman. Ariane also won the 'Pro Women' category ahead of Swiss Olympic rider Carla Somaini and said: 'I'm really overwhelmed by this. I never thought I could do it again. I had a great first run.' Like in 2017 the 'Pro Men' category was dominated by Christian Haller. However, this year he had to share the victory with German pro Elias Elhardt. Both men finished in exactly the same time. Nicolas Müller made it on third place followed by Terje Haakonsen on fourth place Christian described the moment when he realised that he and Elias had exactly the same time: 'Wow, I think the clock must be wrong!' It wasn't, of course. But as former contest-freestylers, they are not really used to timekeeping!