Suzuki Nine Royals Contest and Week Highlights
Many of the world's best female and male skiers and snowboarders came together for the grand finale of the Suzuki Nine Royals at Watles, South Tyrol, Italy on April 1st, 2017. Under a hazy sky, the women and men proved their creativity and technical prowess to the delight of cheering crowds and judges. Over the course of two jam sessions, judges determined the winners using a unique format: a combined score of two technical tricks and one style trick. After a week of photo and film sessions, it was Jamie Anderson (USA, snb), Sebbe De Buck (BEL, snb) Andri Ragettli (SUI, ski) and Coline Ballet-Baz (FRA, ski) who topped the podiums.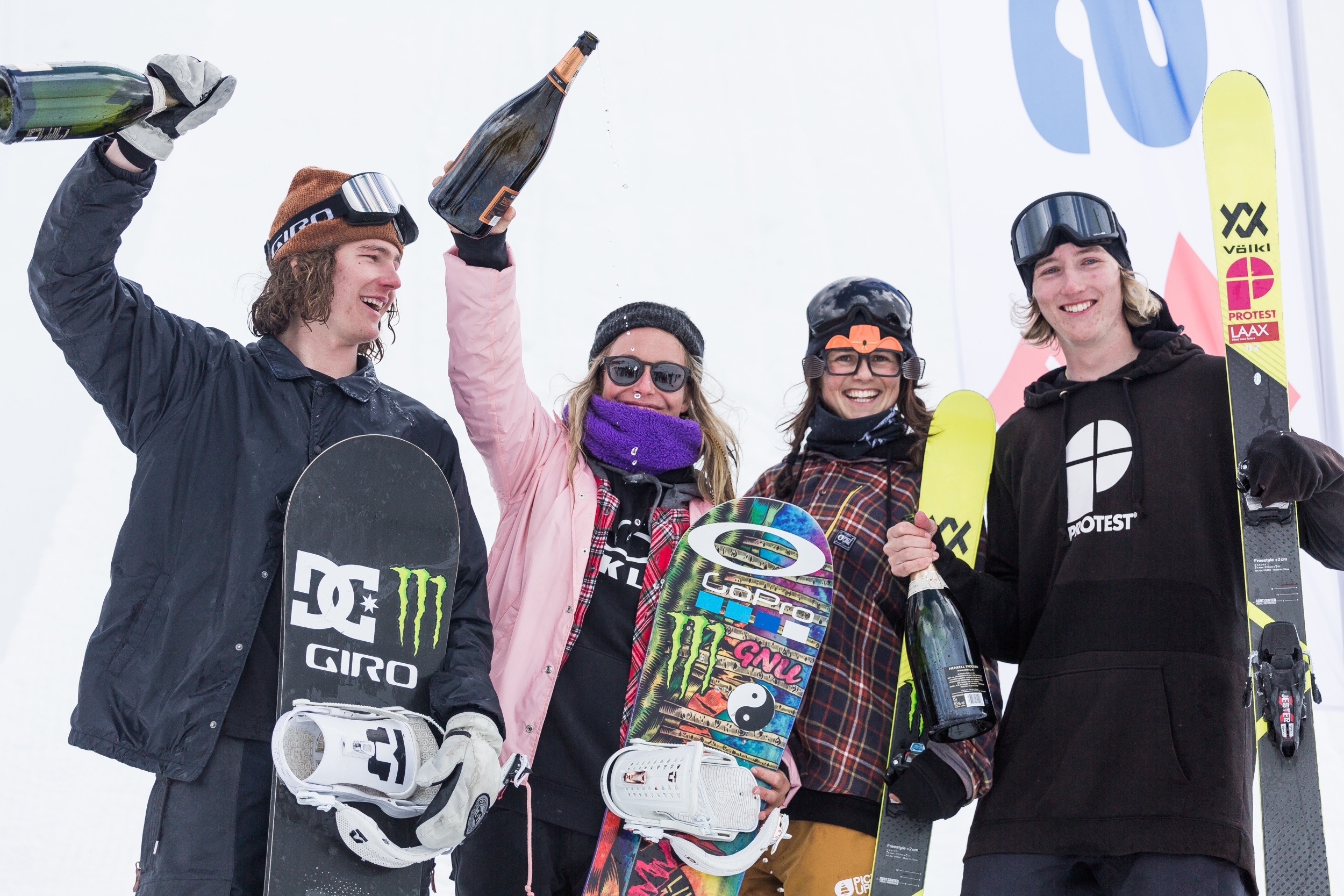 Laying down massive tricks, defending champ Sebbe de Buck (BEL) claimed 1st place in the men's snowboard contest with his new frontside butter to switch backside double 900, a backside rodeo 720 and a floaty double backflip off the huge middle jump. Fellow Belgian Seppe Smits took second place with a backside double cork 1080 and a switch backside double cork 1080. Clemens Millauer (AUT), invited specifically for the contest day, stomped a frontside double cork 1080 and a backside double cork 1080 to round out the podium in third.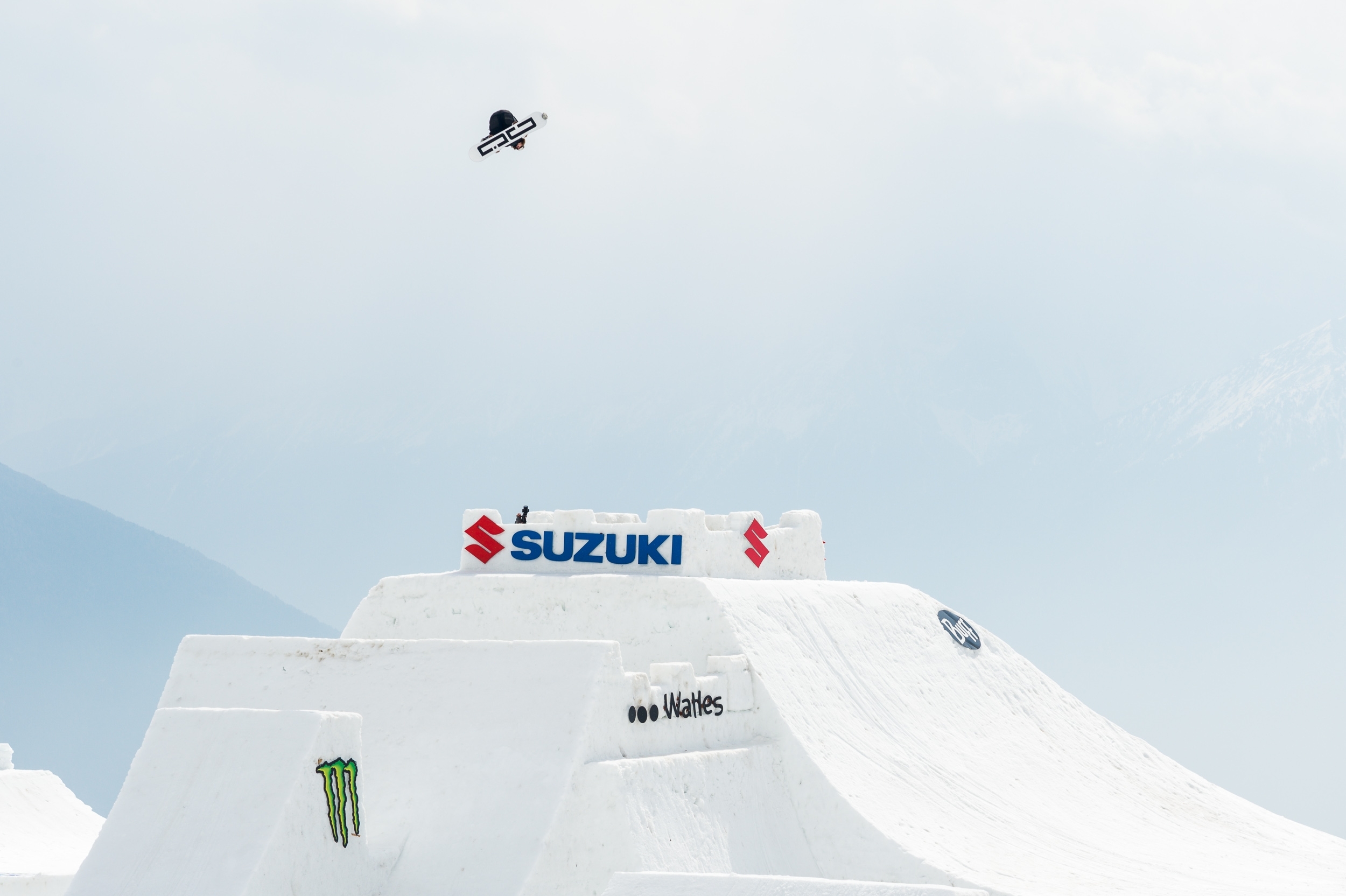 Sebbe was hyped to win: "This week was super fun; we're all friends and everyone was sending it. It's also nice to reclaim the top position, like last year. This week I also learned the frontside butter to switch back double cork and I can't wait to bring it into contests next season."
Unfortunately, various injuries among the female snowboarders limited the number of participants for the Contest Day down to Olympic Gold Medalist Jamie Anderson (USA). Though she rode alone in her category, Jamie was undeterred and sent multiple big tricks such as a stylish Cab 720 tailgrab, massive cab 540s and a front 360 melon. Jamie was very happy with her experience, "We had incredible weather, a crazy awesome feature and a lot of riding. Holy Nine Royals what a fun session."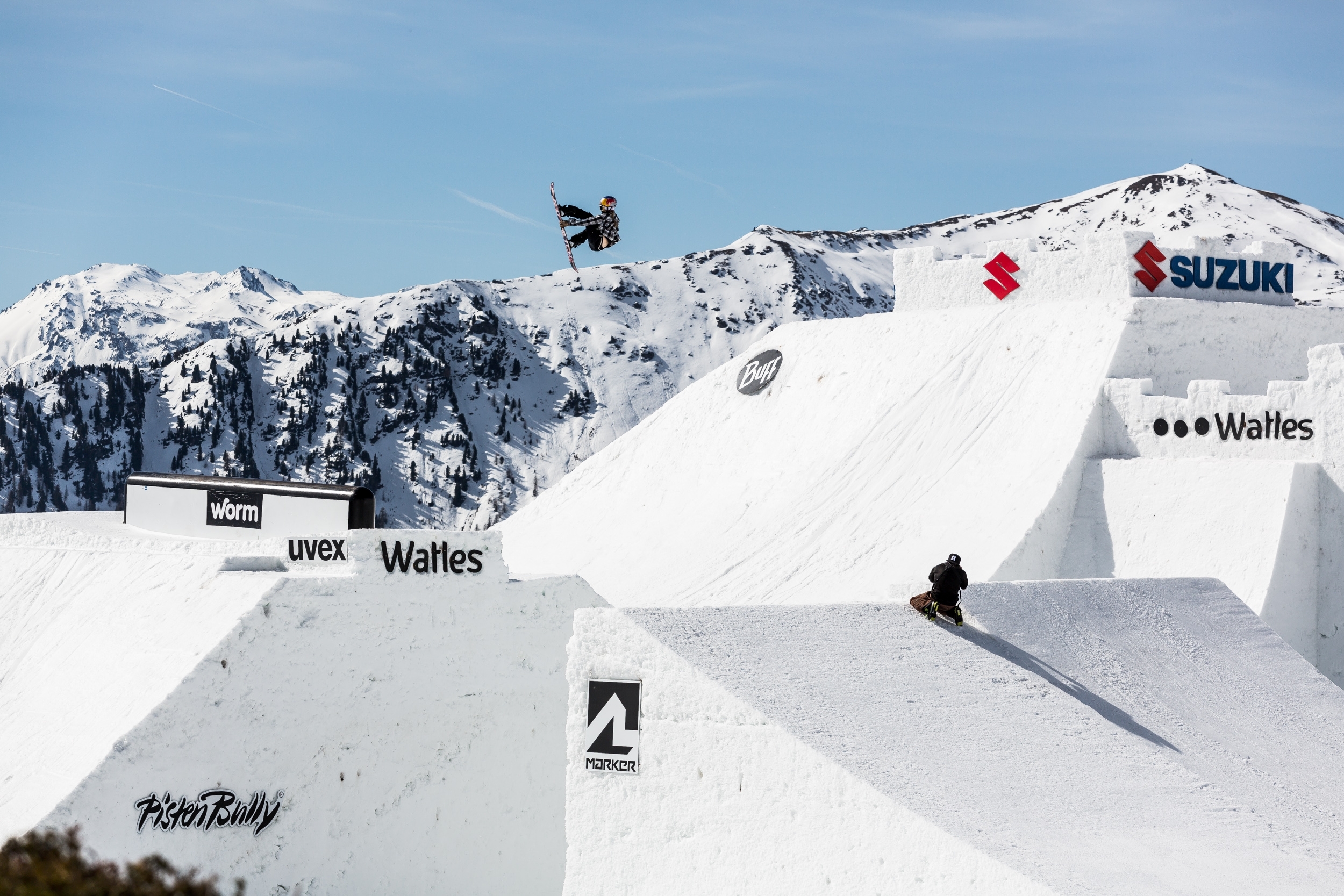 With a huge crowd of stoked fans and spectators traveling to Watles in South Tyrol to witness the contest day in person, the vibe was spectacular; ensuring a great finale to a truly special week.