Audi Nines 2021: The Session Is On!
For the first time, the Audi Nines will bring its unique blend of action sports éclat to Crans-Montana, Switzerland, from the 7th-10th April 2021
The team behind the Audi Nines are thankful and excited to announce: It's official, the Audi Nines are back and it's game on! Buckle your seatbelts, folks — in exactly two weeks, a special instalment of the Audi Nines will debut in a brand-new location.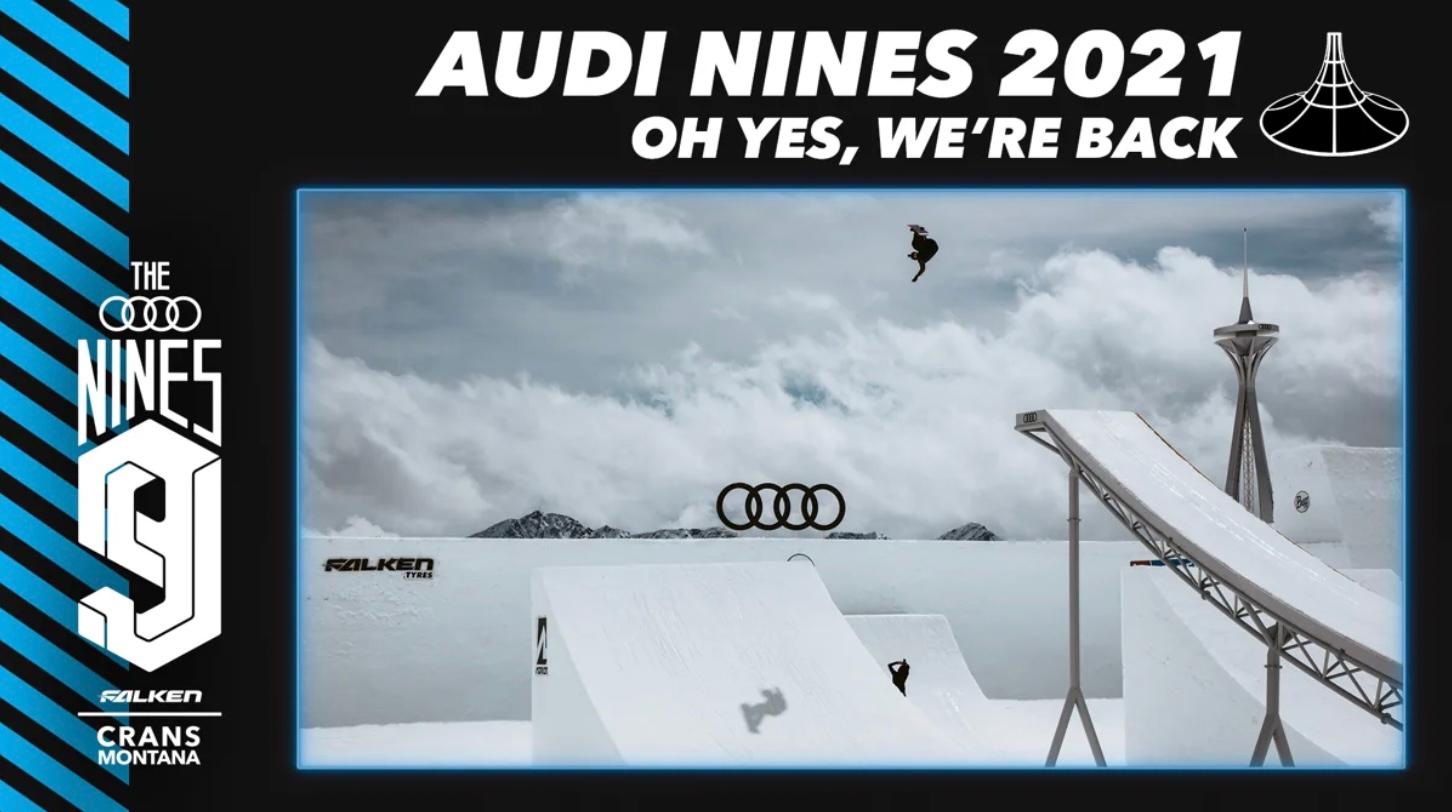 CLICK HERE TO WATCH THE AUDI NINES 2021 TRAILER
From the 7th to the 10th of April, 2021, the Audi Nines will make its first appearance in the Swiss Alps at the resort of Crans-Montana in Canton Valais. This year's Audi Nines footprint will be more modest than in previous years due to coronavirus restrictions, with fewer riders and team onsite. Even so, with a stellar crew of top international athletes already confirmed and one of the most ambitious snowpark designs yet conceived, the Audi Nines 2021 session looks to be more memorable than ever.
"We're stoked and incredibly grateful to have the opportunity to pull this event off in these difficult times," says Audi Nines founder Nico Zacek. "For us, this year is about the camaraderie, fun and progression of a classic spring session, as a reminder to us all why we love what we do."
"Organising this session in a short time frame has been a huge challenge for our whole team," Zacek adds. "But we wouldn't be the Audi Nines if we didn't fight tooth and nail to turn our dreams into reality. This is why we wake up in the morning, and we're very excited to share what we've been working on."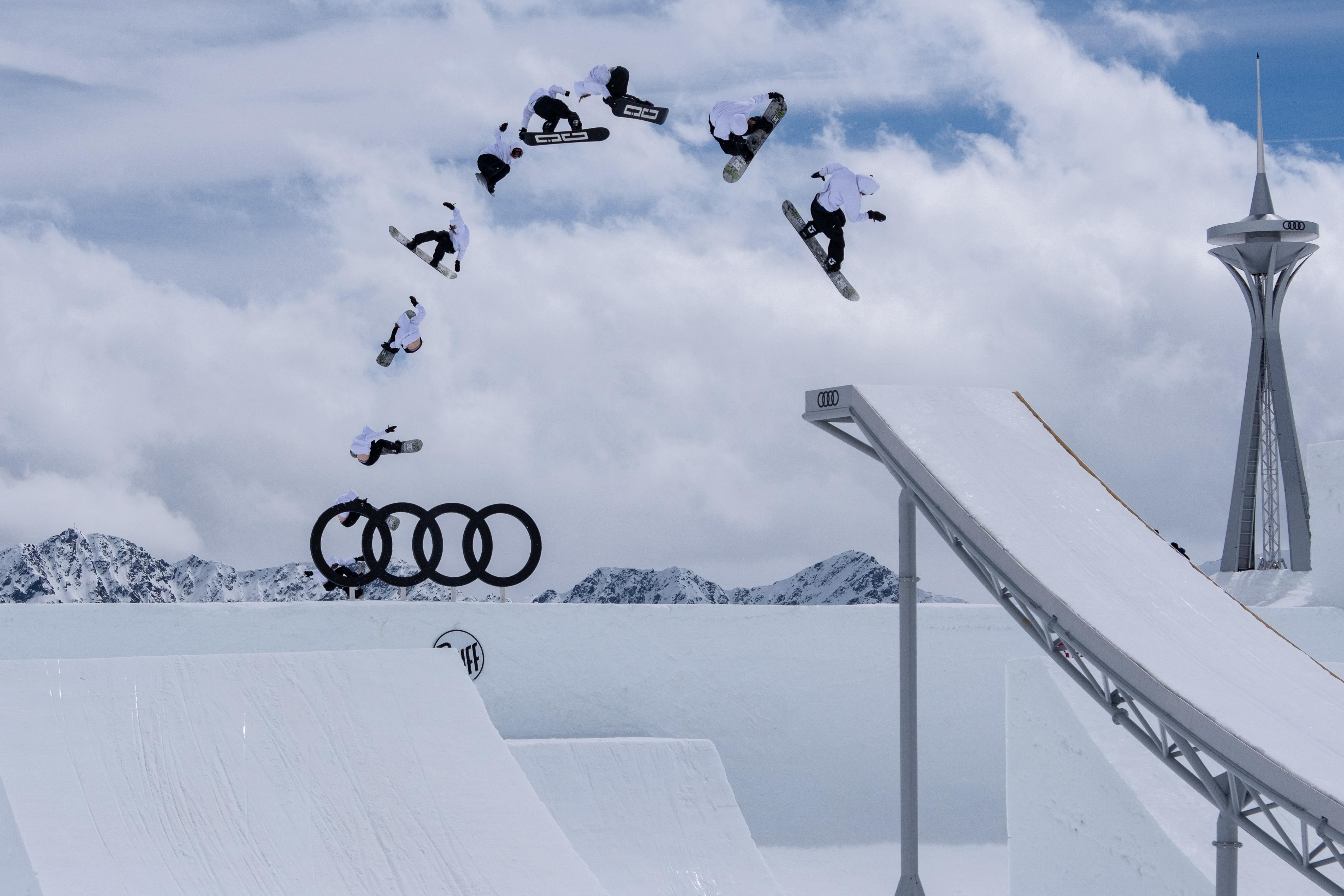 Top International Athletes Confirmed
As always, the Audi Nines will welcome a select squad of the world's best male and female snowboarders (and skiers but don't worry about that) for a session of the superlative kind. Your favourite snowboarders will be there, Halldór Helgason (ISL), Anna Gasser (AUT), Annika Morgan (GER), Reira Iwabuchi (JPN), Dusty Henricksen (USA) and Kevin Backstrom (SWE) have already confirmed their attendance.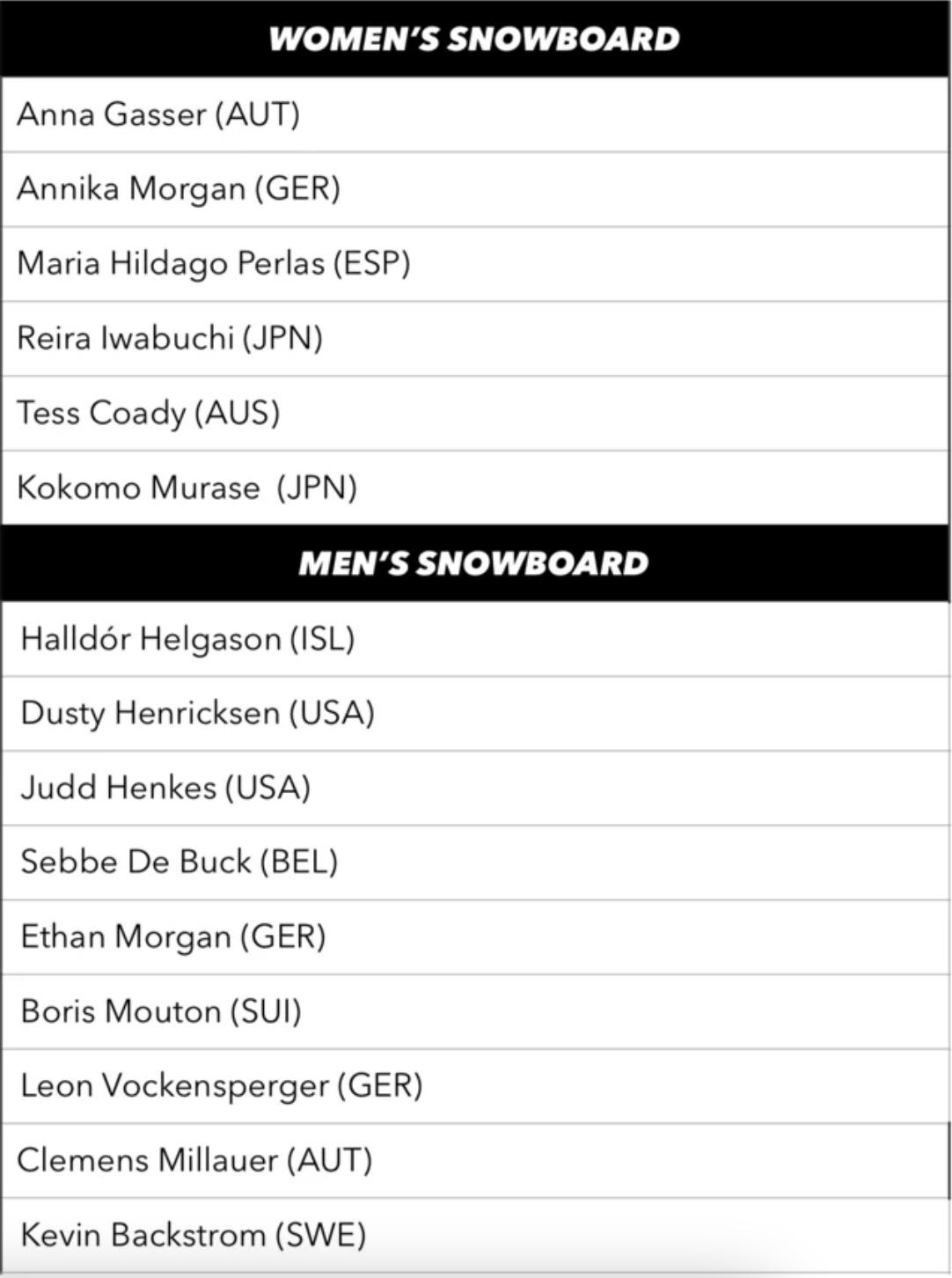 The "Become A Nine" wildcard contest will not take place this year due to time constraints. But fear not — we've invited several hungry young guns to keep the athlete roster fresh.
Covid-19 remains a serious challenge to be treated with the utmost respect and caution. The Audi Nines team takes every precaution necessary to provide a safe environment for its riders and production team. With this in mind, this year's session will remain closed to the public. Stringent measures will be in place to prevent viral transmission onsite while ensuring that all local, regional and national regulations are met or exceeded.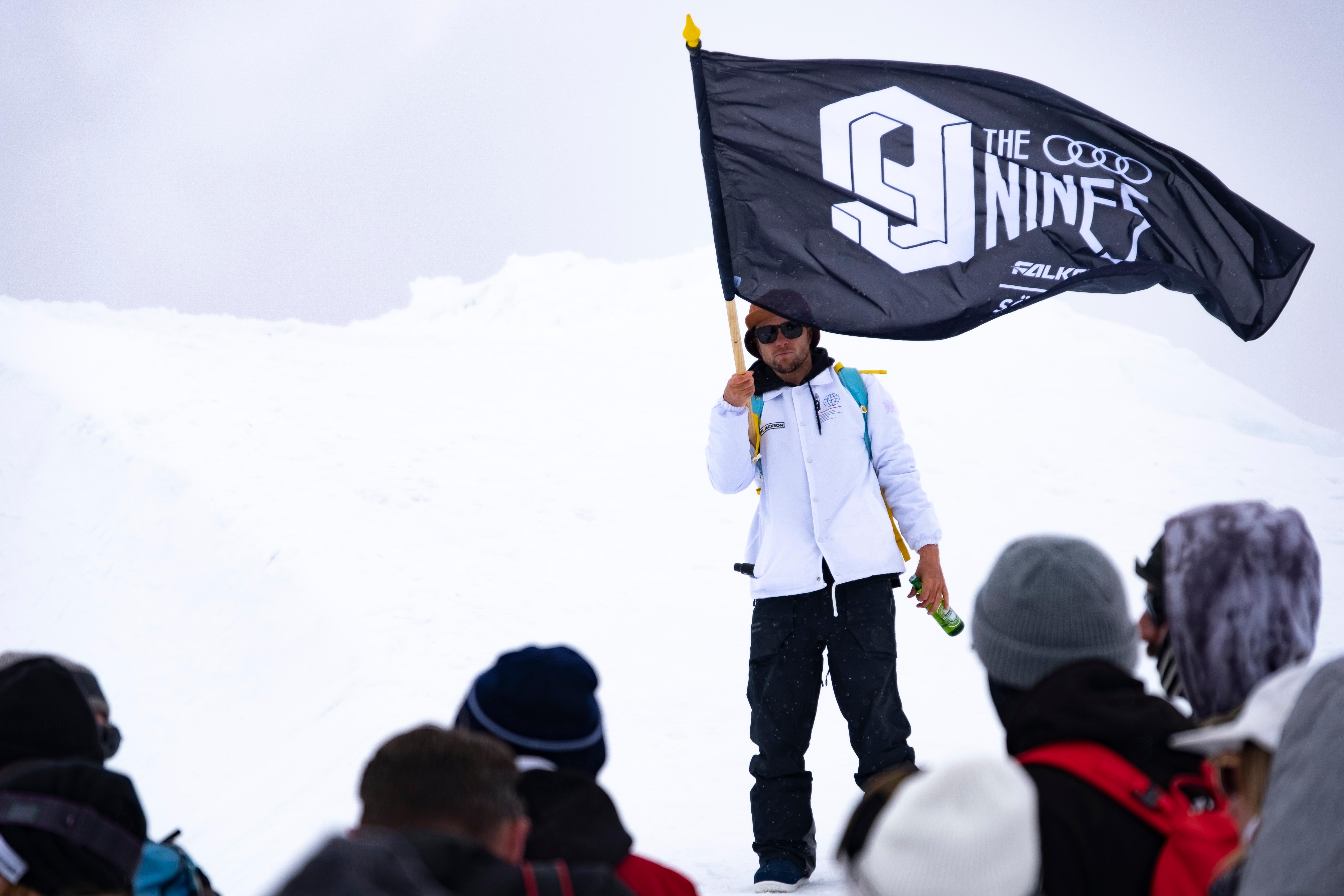 As always, more information about the Audi Nines can be found at audinines.com. Stay tuned and get ready for an unforgettable session!