Product - Accessories
2 Feb 2018
Sandbox Apex Helmet
The signature low-profile Sandbox look we all love, packed with high-end features and finishes, makes the Apex line Sandbox's premium Winter helmet offering. The Apex is a culmination of additional features that leave you with the perfect helmet fit and ultimate comfort on the slopes.
Sandbox was born from a select group of professional riders and filmmakers who wanted a helmet that was both functional, but fashionable to wear while filming in Whistler's famous snowboard terrain park. Sandbox continues to operate out of the heart of Whistler BC, owned and operated by riders, for riders since 2004.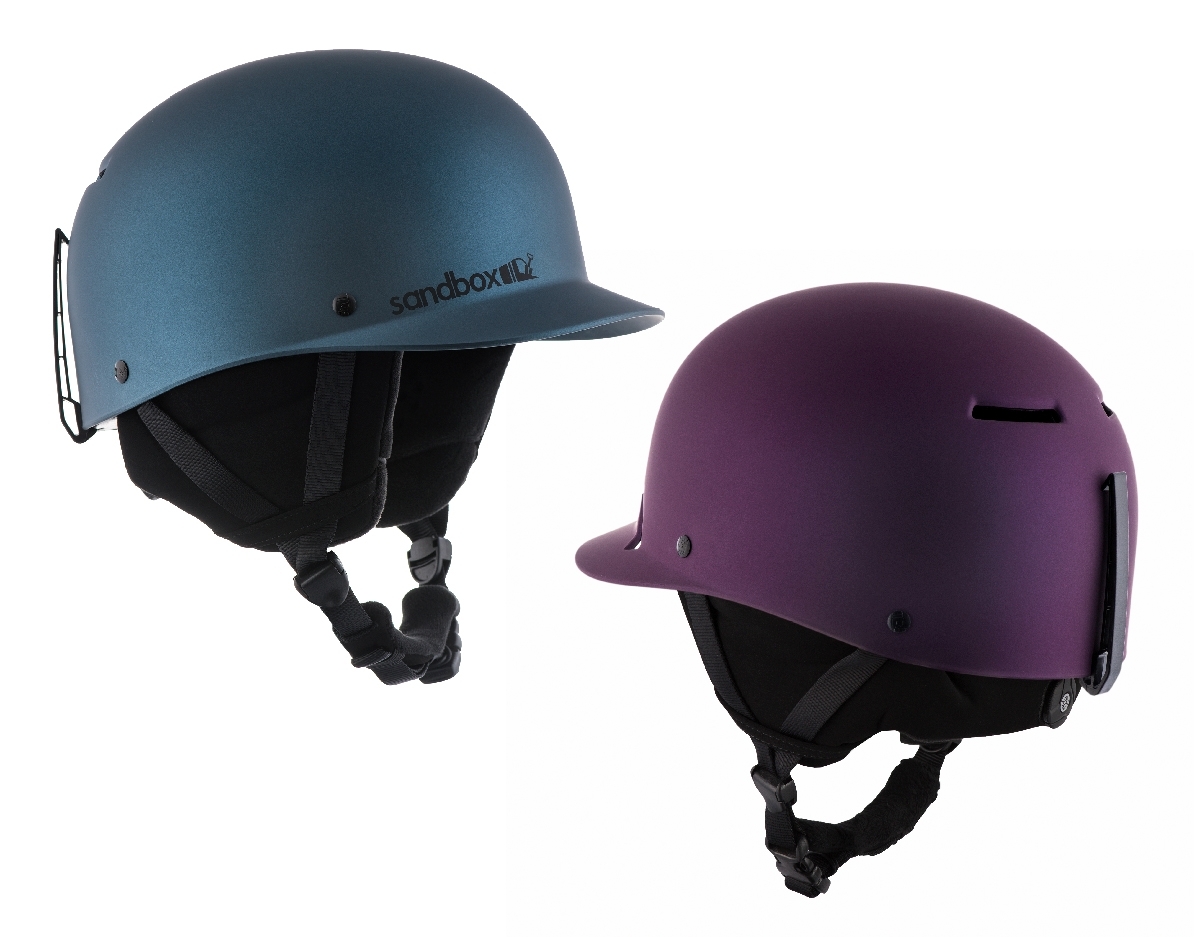 Sandbox's Apex range features 3 colourways across both Classic 2.0 and Legend models. The Apex boasts an array of features including a vented low profile Hard-Core EPS liner, BOA Fit System, Removable/Washable plush Comfort Liner and the Audio Ready ear covers/neck cosy.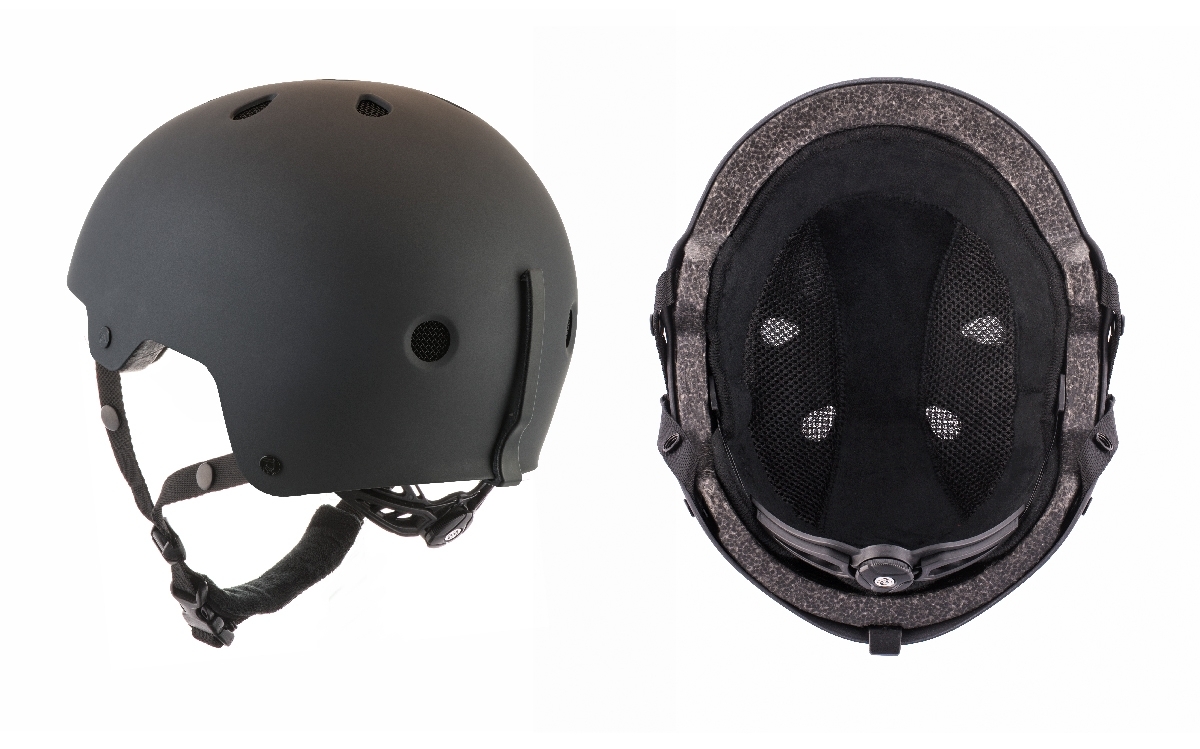 The key feature upgrade to the Apex range is the inclusion of the BOA fit system. This allows the rider to adjust the internal fit simply by twisting the dial at the rear of the helmet.
A unique feature of the Apex fit system is that you won't lose your BOA fit system if you remove your ear covers for spring riding or warmer weather. The BOA system can stay installed and remains fully functional with or without ear covers for a perfect fit, every time all season long.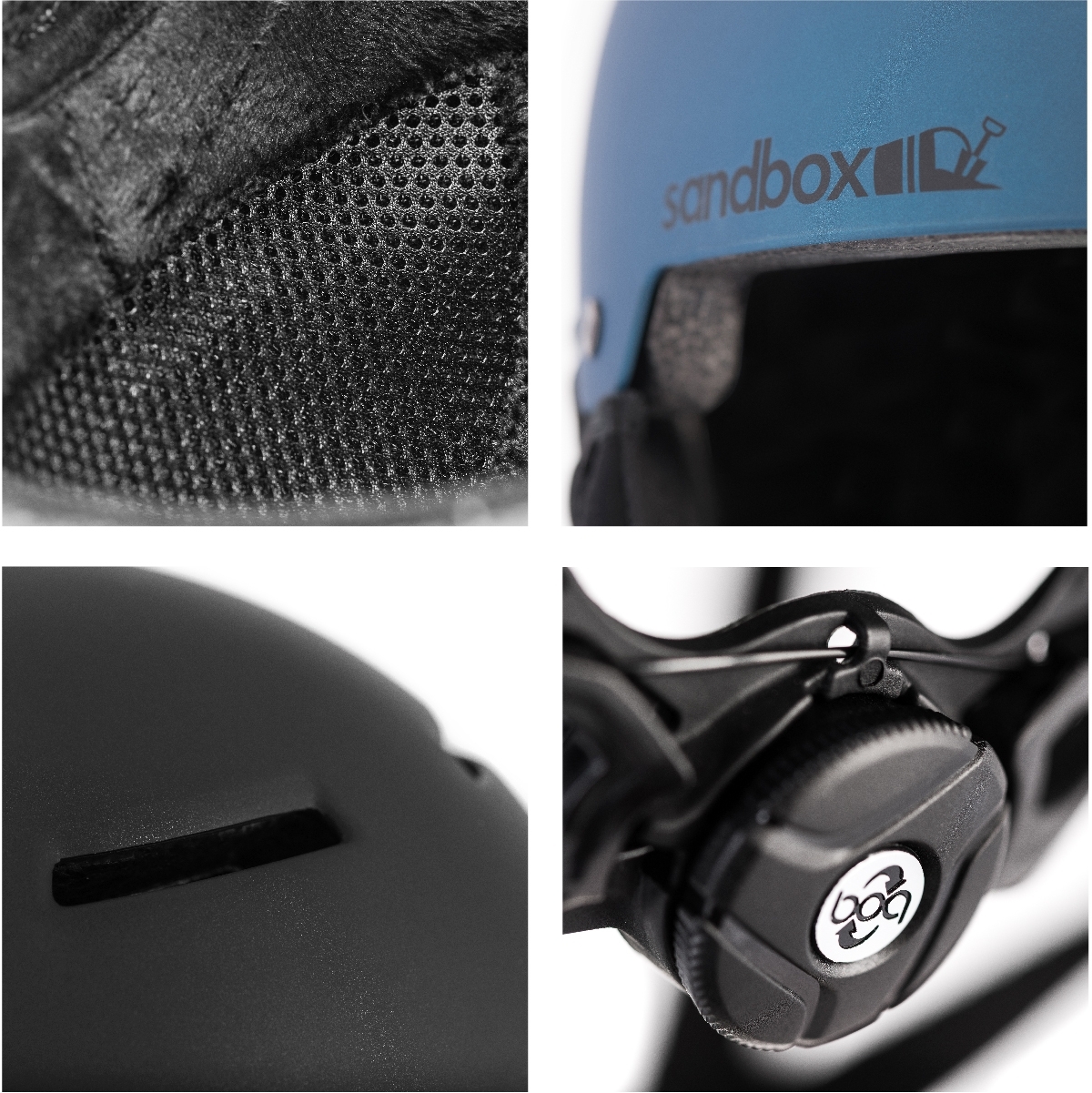 With the removal of the fit pad sizing system, Sandbox now offers a plush and cosy, comfort lining on the inside of the helmet that works in unison with the BOA fit system.
One of the immediately noticeable features of the Apex range is the premium paint finish. Not seen on any of Sandbox's regular snow models, this exclusive paint technique gives the Apex helmets with a deep pearlescent finish.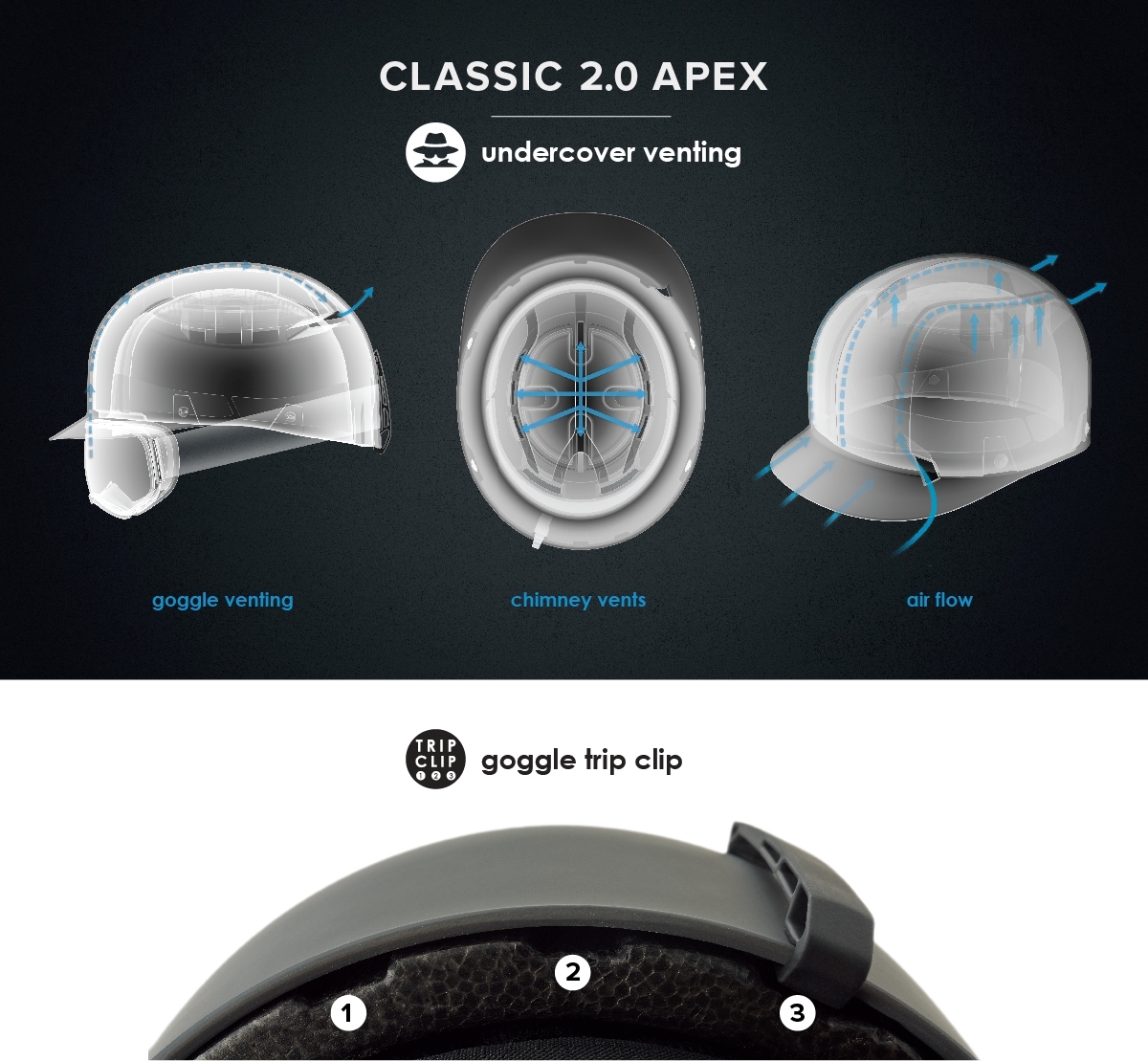 The Classic 2.0 Apex model includes several unique features. Sandbox's Trip Clip is an industry first; a 3 stage, fully adjustable & (re)movable goggle clip. It allows the user to move their goggle clip side-to-side to avoid the potential interference with goggle strap adjusters.
Another feature of the Classic 2.0 is a subtle but extremely functional one; Undercover Venting. A uniquely Sandbox solution to move heat and moisture up and away from the goggle and head. Airflow channels moulded into the EPS liner allow heat and moisture to escape out the rear vents while leaving the top of the helmets outer shell sleek looking and free of top holes which would be vulnerable to falling snow and rain.
Features:
- Snow Certified: CE EN 1077: 2007 Class B / for alpine skiers and snowboarders
- Vented low profile hard-core EPS liner
- BOA fit system
- Removable and washable plush Comfort Liner
- Audio Ready ear cover/neck cosy
- Trip-Clip (re)movable goggle clip
- Big Goggle Bumper
- Sticker sheet & user manual