Product - Accessories
5 Jan 2018
Sandbox Kingpin Goggle
Sandbox is a rider owned and operated brand based out of Whistler BC, known for their helmets, goggles, shades and kick-ass accessories. Over the last four years, Sandbox has worked to design goggles that fit seamlessly with their helmets. The newest addition to their range is the sleek, frameless Kingpin Goggle.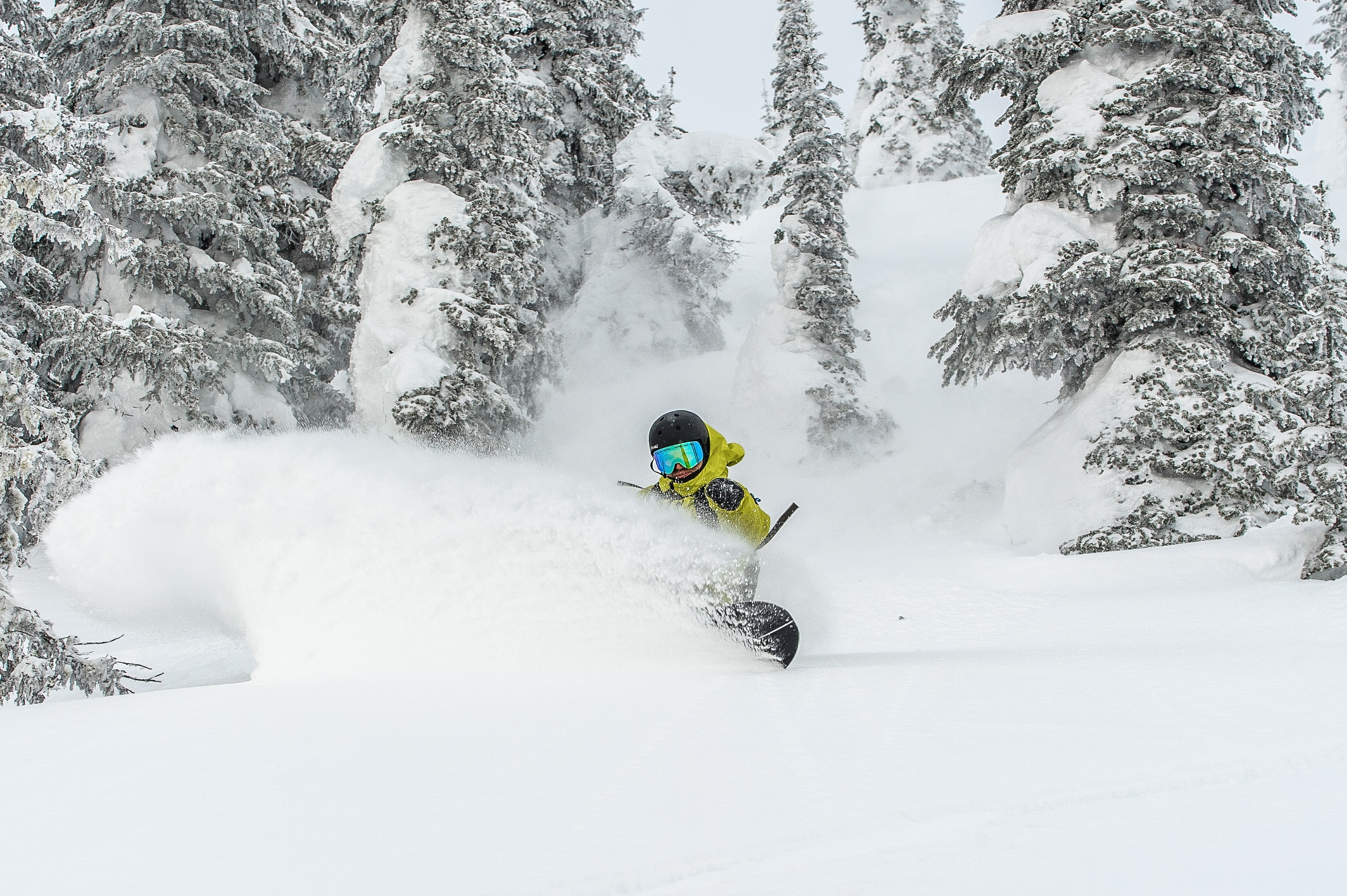 Sandbox's Kingpin goggle boasts an array of high-end features starting with its sleek frameless design, high impact, scratch resistant, injection moulded dual-layer lenses with embedded anti-fog, 100% UV protection, triple-layer face foam, tough frame venting paired with perimeter lens venting to enhance air-flow and help prevent fogging. The silicone grip strap allows the goggle to be worn under or on the outside of your helmet and it's low profile frame allows for a great helmet-goggle fit.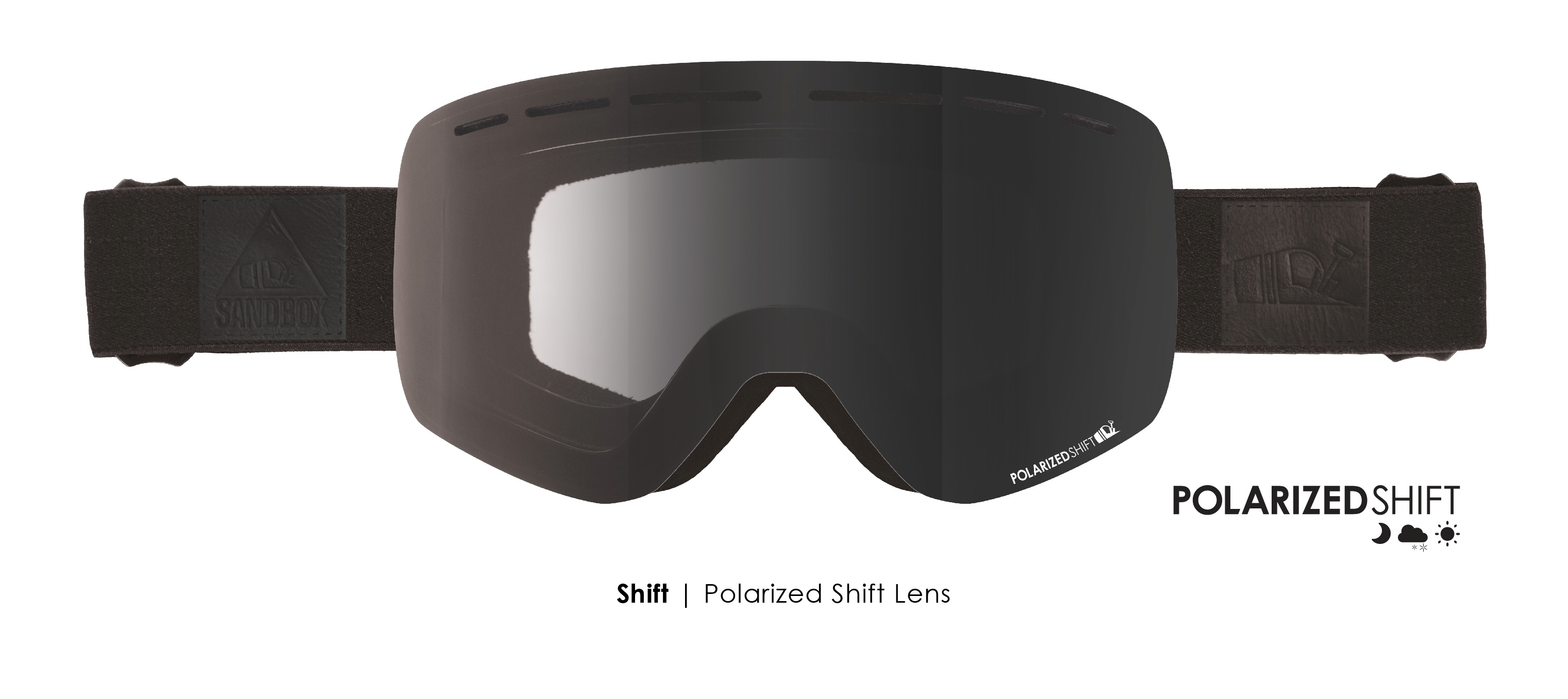 The Kingpin comes in 3 stylish colourways to fit your personal style and lens colour preference. The Shift features their very own Polarized Shift Lens; utilizing photochromic technology that automatically adjusts to any lighting condition Mother Nature throws at you. It also boasts polarized optics to reduce glare, helping you spot your landing every time. The Polarized Shift lens is your all-weather lens, never change your lens again!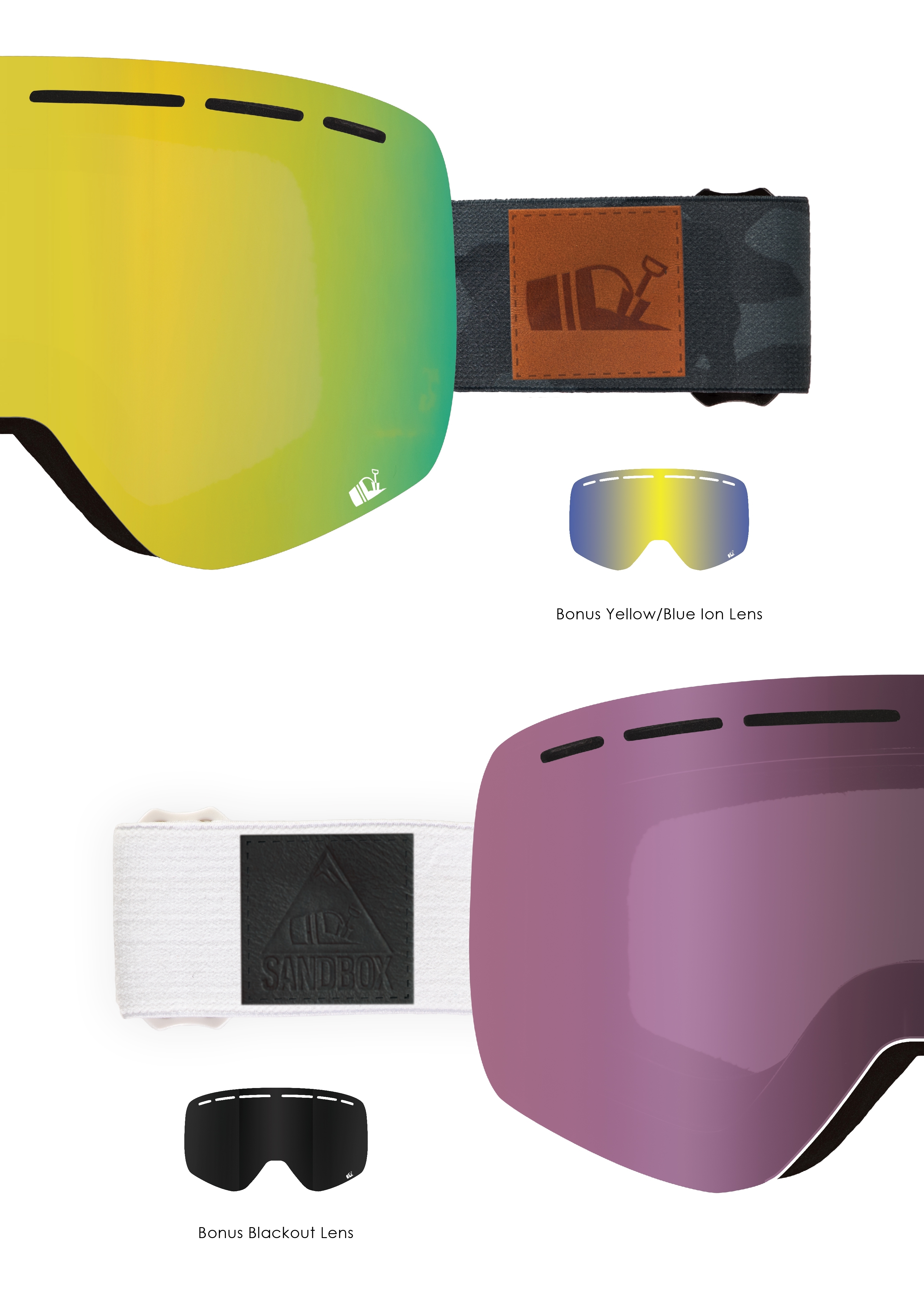 The Black Camo colourway includes a Gold Ion lens, with a VLT rating of 19% (Visible Light Transmittance). Sandbox will also throw in a bonus Yellow-Blue Ion lens (VLT 58%) for those snowy, white-out and low-light days on the hill. The White Kingpin includes a Pink Ion lens (VLT 48%). This colourway includes a Bonus Blackout lens (VLT 13%) for sunny spring park laps.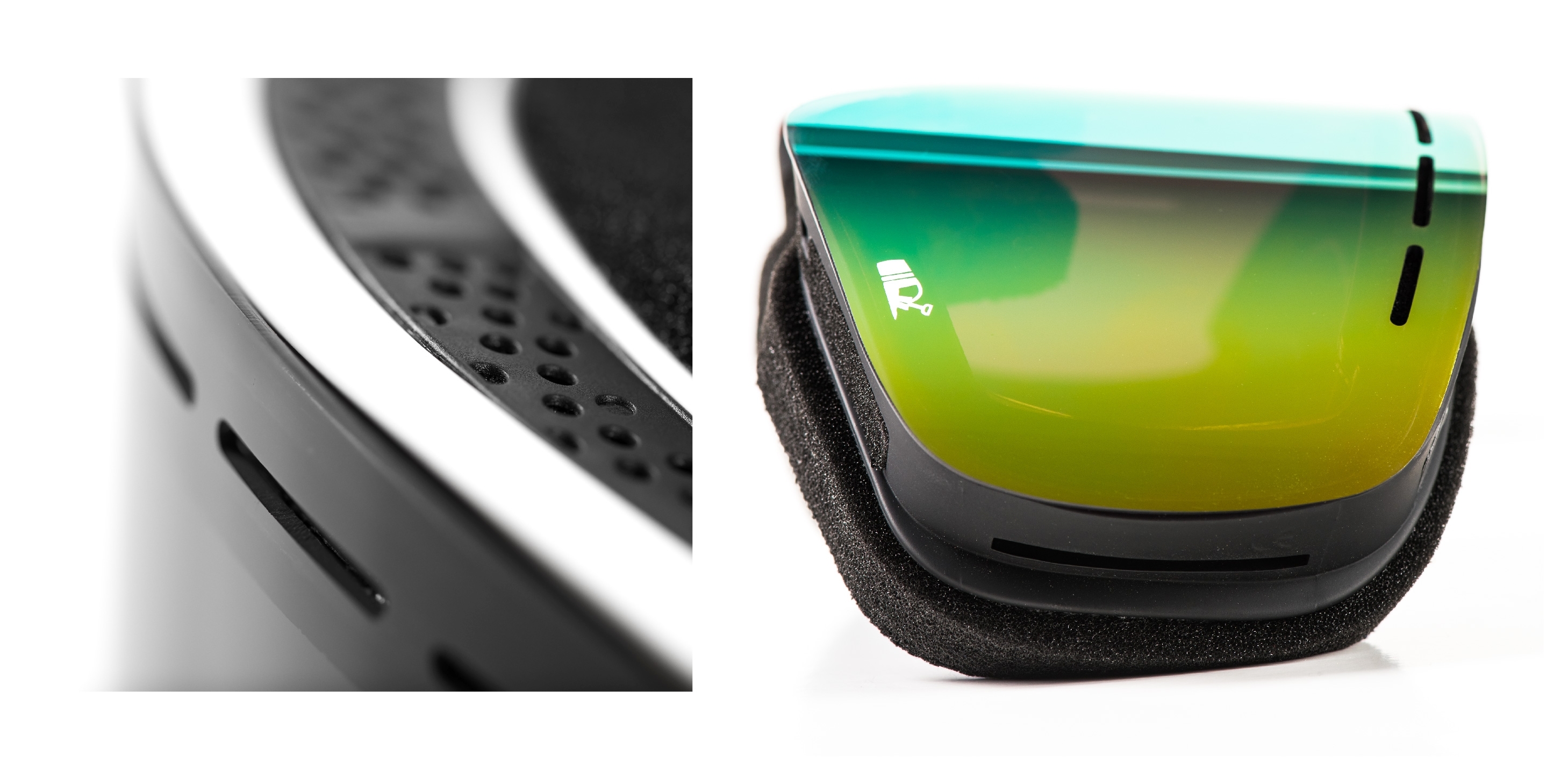 Features:
- Helmet compatible
- Low profile frame
- Triple layer face foam
- Tough frame venting
- Perimeter lens venting
- Injection moulded, dual-layer lens
- High impact scratch resistant lens
- 100% UV protection (UV400)
- Embedded anti-fog
- Interchangeable lens design
- Silicone grip strap
- CE certified