Product - Boots
29 Mar 2022
10 Mins Read
BRANDED: The New 22/23 Boot Collection from Nidecker
Welcome to BRANDED, our weekly product drop bringing you all the best snowboard gear from the best brands out there. This week we're bringing you the all-new reimagined and resigned boot line for 22/23 from Nidecker. An exclusive sneak peek for Method Mag, check em out.

THE MOST COMFORTABLE FIT RIGHT OUT OF THE BOX
''We rebooted (groan) the line from scratch with a new last, new design team, new engineers, new factories, new suppliers, new materials, and new patterns. We hired a new Product Manager, Maurizio who is responsible for some of the most iconic snowboard boots in history and gave him carte blanche to develop the best boots he could with the most effective technologies he could imagine. Fast forward a year and we're so stoked to present this unique new boot line to the world & these are the best boots we've ever made'' - Tom Wilson-North, Marketing Manager, Nidecker

So whats changed?
1. New fit. Nidecker thought it was a good idea to start the design process from the inside to the outside of the boot. So, they developed two lasts, one for men and one for women, which allowed for a consistent fit across both lines.
2. Comfort. The goal is that the boots are warm and comfortable right out of the box. A lot of research went into liner materials and design and closure solutions here.
3. Lightweight. The weight is very important when it comes to performance products. I'm sure you will be impressed by the weight of our new boots.
4. Heel Lock. Nidecker know this is an important customer requirement. For example in the higher range models they have developed two unique lacing systems that allow you to adjust the heel lock, fit and flex.
5. Design. Maurizio wanted to create a range of models with their own distinctive design, all inspired by a single theme called Asymmetrical Visual Tech. That means the design and the materials are selected based on the boot function and the interaction with the binding.

''I have been part of the Nidecker family since September 2020, I remember the first meeting with the brand and product team. The first decision we had to make was to either improve the existing collection or make a revolution with a new generation of boots. Obviously, we choose the second, most demanding path, but it gave us way more freedom to study and develop new product. Then we decided on five elements that we would use to distinguish the new collection'' - Maurizio Molin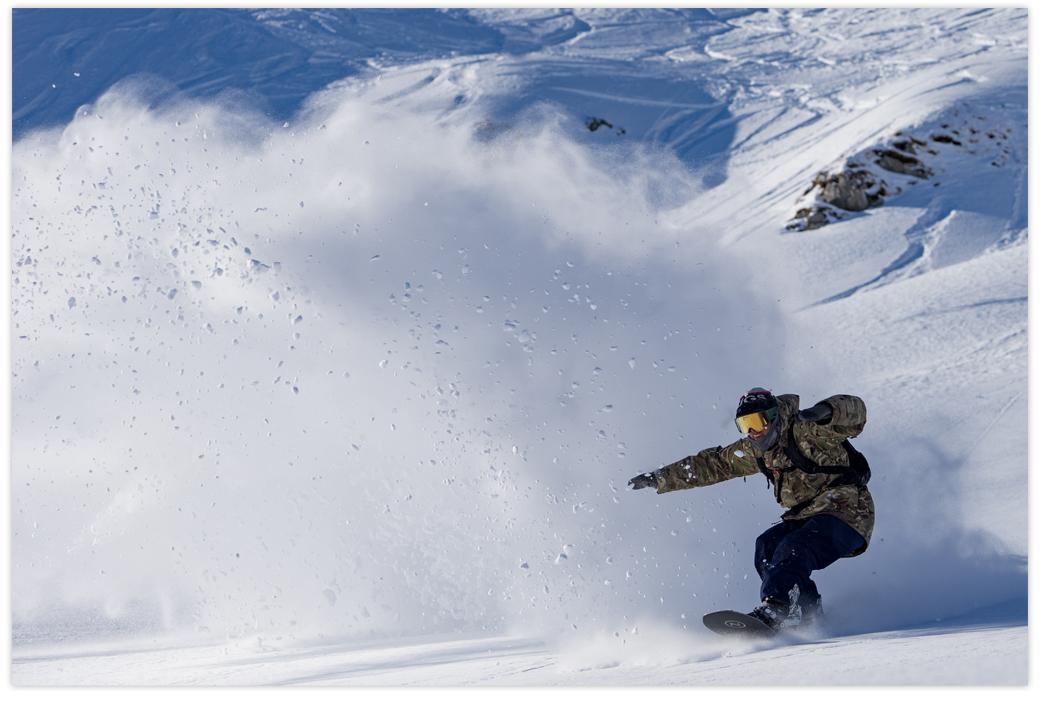 Cascade (Men/Women)
A good starter boot for the all-mountain ripper who wants to take it to the next level.
Stiffness 5/10
Support 6/10
Cushioning 7/10
Altai (Men/Women)
The dual boa boot that's double the fun, ideal for the all-day enthusiast in all conditions.
Stiffness 7/10
Support 6/10
Cushioning 7/10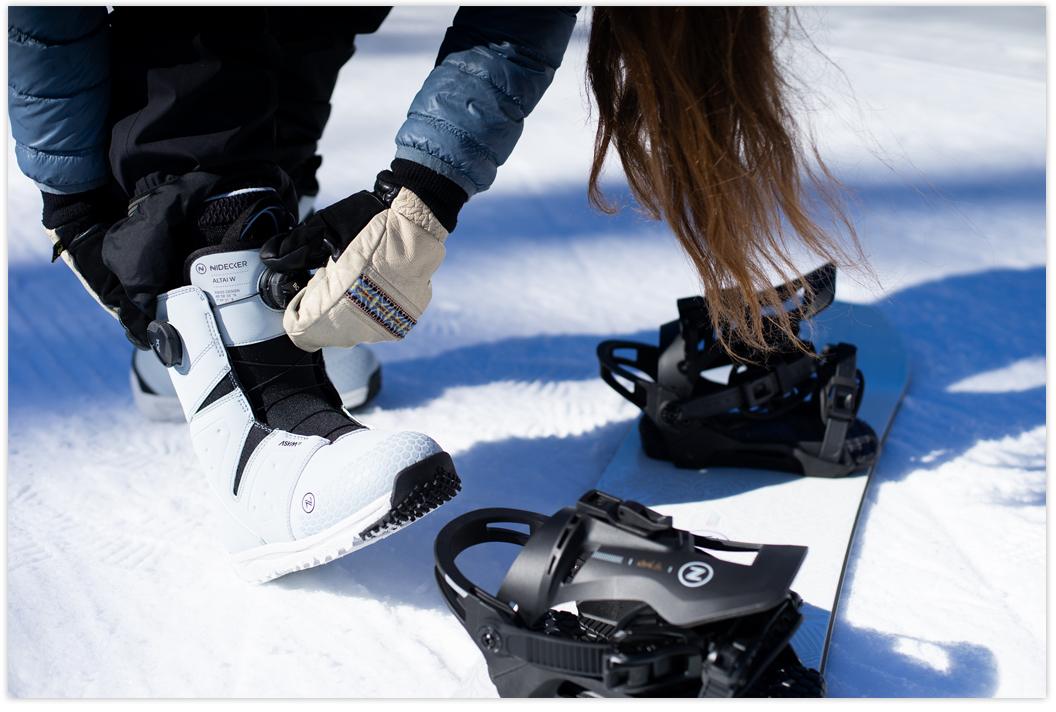 Rift (Men/Women)
The dual boa, articulating cuff, technical freestyle boot that will make you jib hard, fly high and stick your landings. Ideal for switch fives and soul carves!
Stiffness 6/10
Support 8/10
Cushioning 8/10

Kita (Men/Women)
The dual boa, external heel lock, technical freeride boot that will get you LOCKED, LOADED & READY FOR ACTION, ideal for all-mountain domination.
Stiffness 9/10
Support 8/10
Cushioning 9/10

''I am using them for my freestyle things and my every day, everywhere snowboarding. I like them because they are stiff enough to hit big jumps or ride fast, but they are still flexy enough in torsion to be enjoyable on a chilling day on snow. They really follow the shape of your feet and they feel super precise and efficient on every movement. The integration of the new Heel Lock System straight in the upper boa is super smooth and appreciable'' - Sébastien Konijnenberg, Team Rider.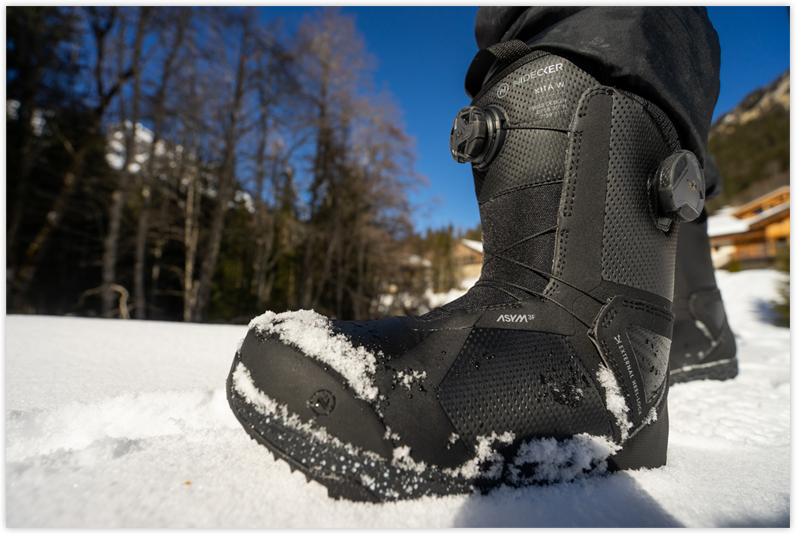 Index

The dual boa, internal heel lock, storm cover, expedition. TOMORROW'S BOOTS, TODAY. IDEAL FOR EXPEDITION LEVEL PERFORMANCE
''Those boots are made for long days exploring mountains. I use them for hiking days or when I want to charge a little more on hard snow. This 10 out of 10 stiffness will make your legs feel it, but you will be grateful to them when speed goes higher or the mountains get steeper. I like this new front zip Storm Cover because it keeps your feet dry even after walking in fresh snow for hours (and also it gives a little extra steeze to the boots).'' - Lewis Sonvico

Stiffness 10/10
Support 10/10
Cushioning 9/10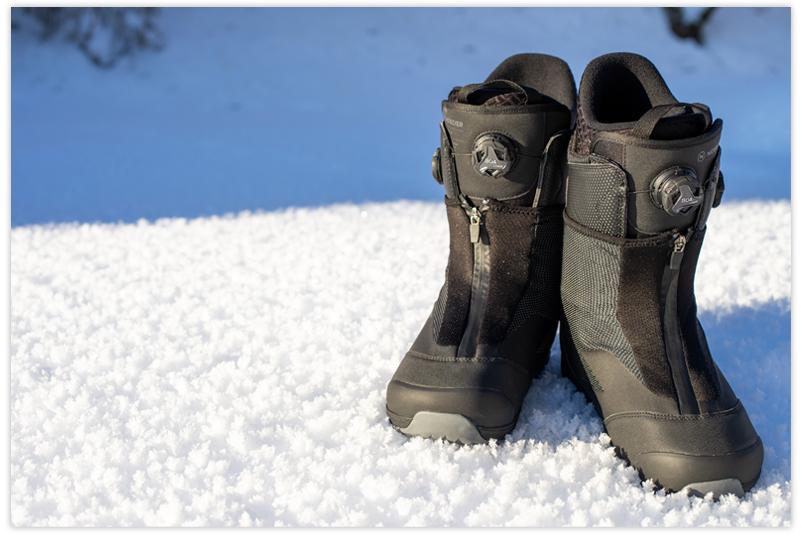 Check out the current season's boots HERE and stay tuned for more from Nidecker.