Words: Alexander Tank
Photographs: Aaron Schwartz & Fabian F. Fuchs
Screengrabs: Atagge / Elmar Bossard / Alex Tank / Fabian F. Fuchs
Humankind is about to enter the age of Planetaria and develop a universal understanding of global interconnectedness.
Borders and separations become things of the past.
Broad horizons.
A transition through darkness and light.
A dance through the twilight of time.
Megalithic shadows of mountains drowning the golden streams of light - kissing goodbye the soft reflections of yesterday.
Planetaria is on the rise.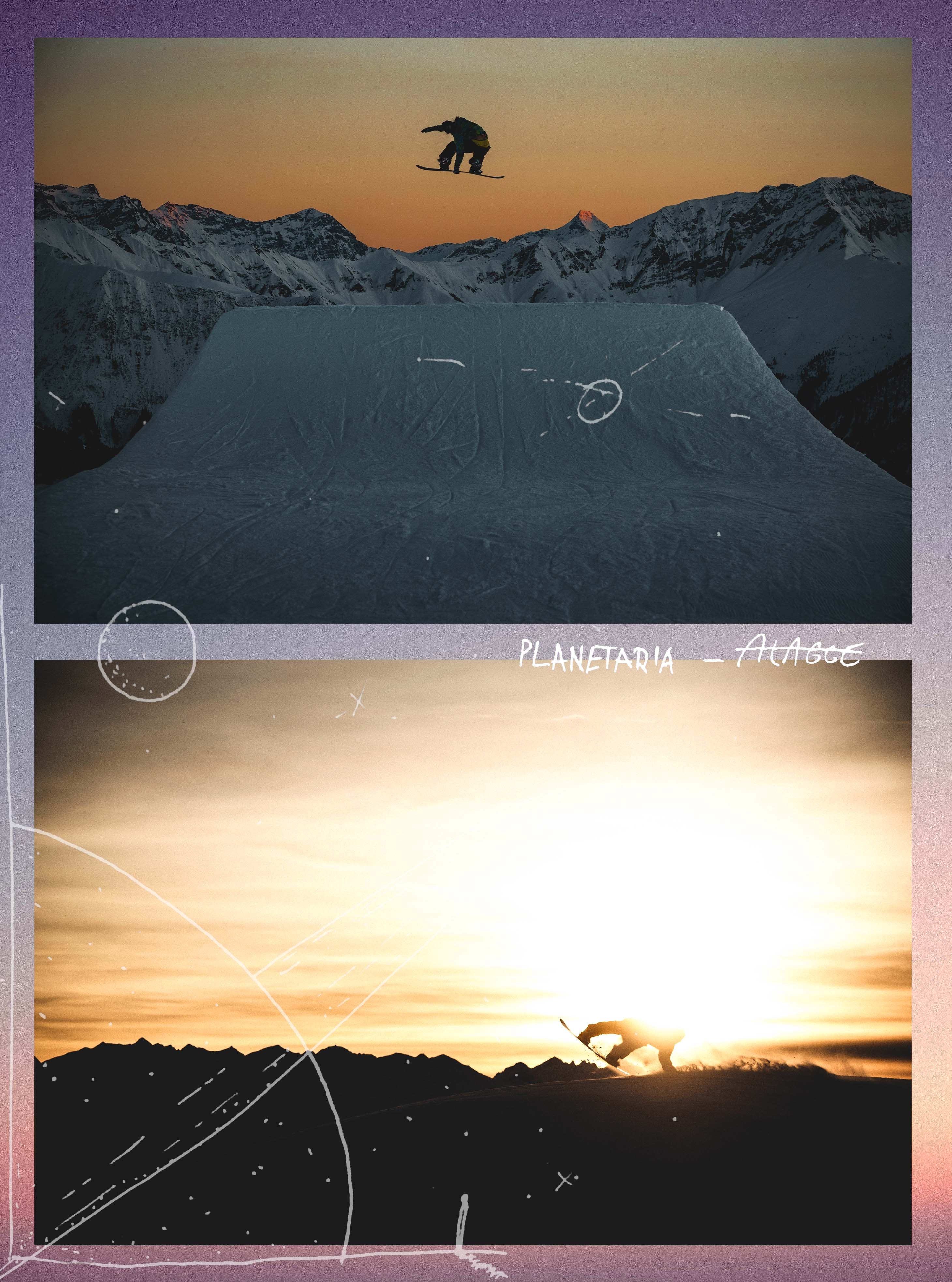 The lifts of Laax have stopped, the remaining people are packing their bags for the last run down to the valley. You are still on the hill, waiting for the sun to drop behind the mountains on the horizon. Waiting for that magic light that divides day and night.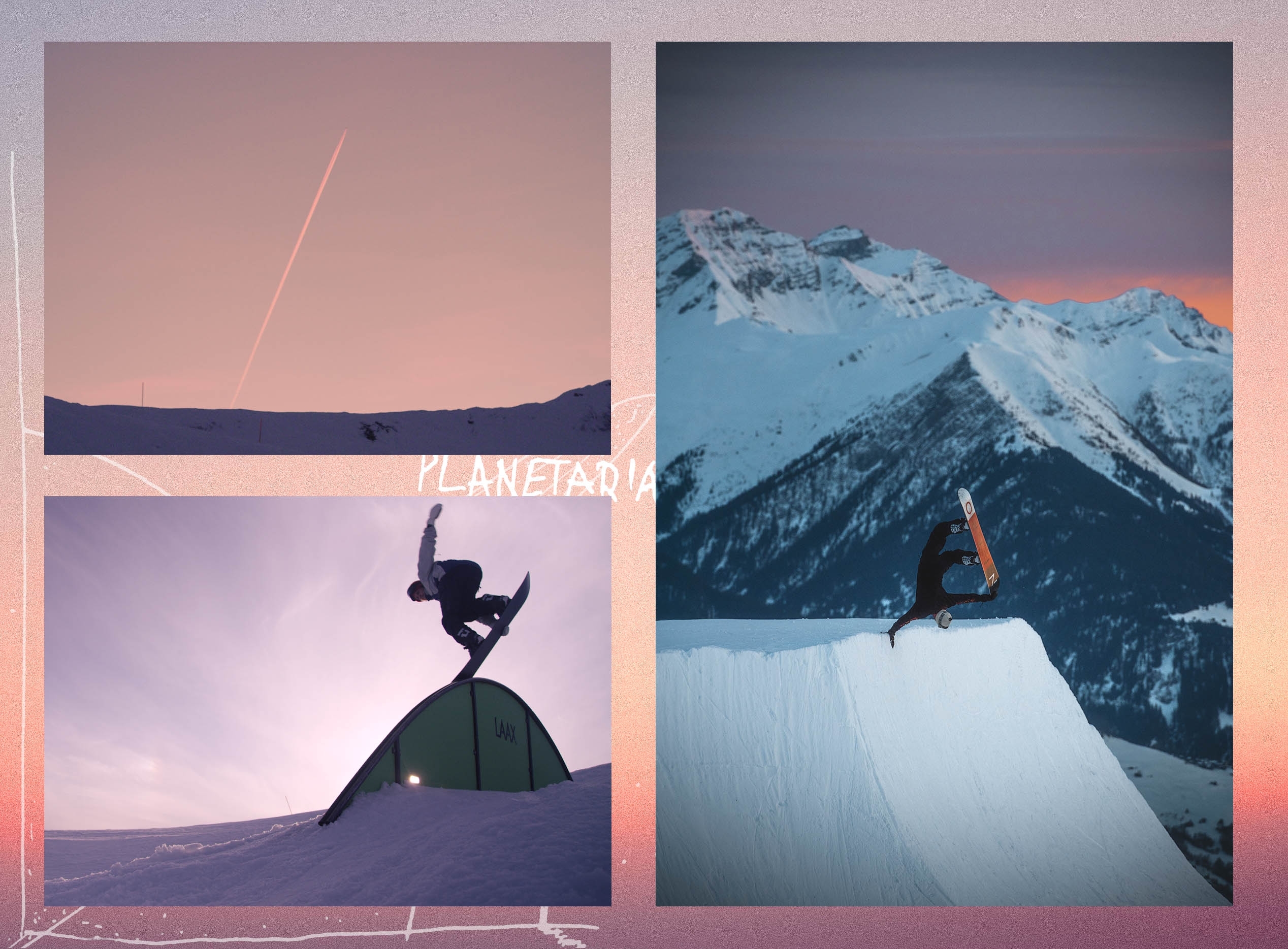 The slope is freshly groomed, you can feel it hardening under your edges. The air is crystal clear. In between, the touch of a snowboard cutting through snow. You hear the laughs and high-fives as one of you lands another trick, just as the darkness slips below even the range of our over-budget technology.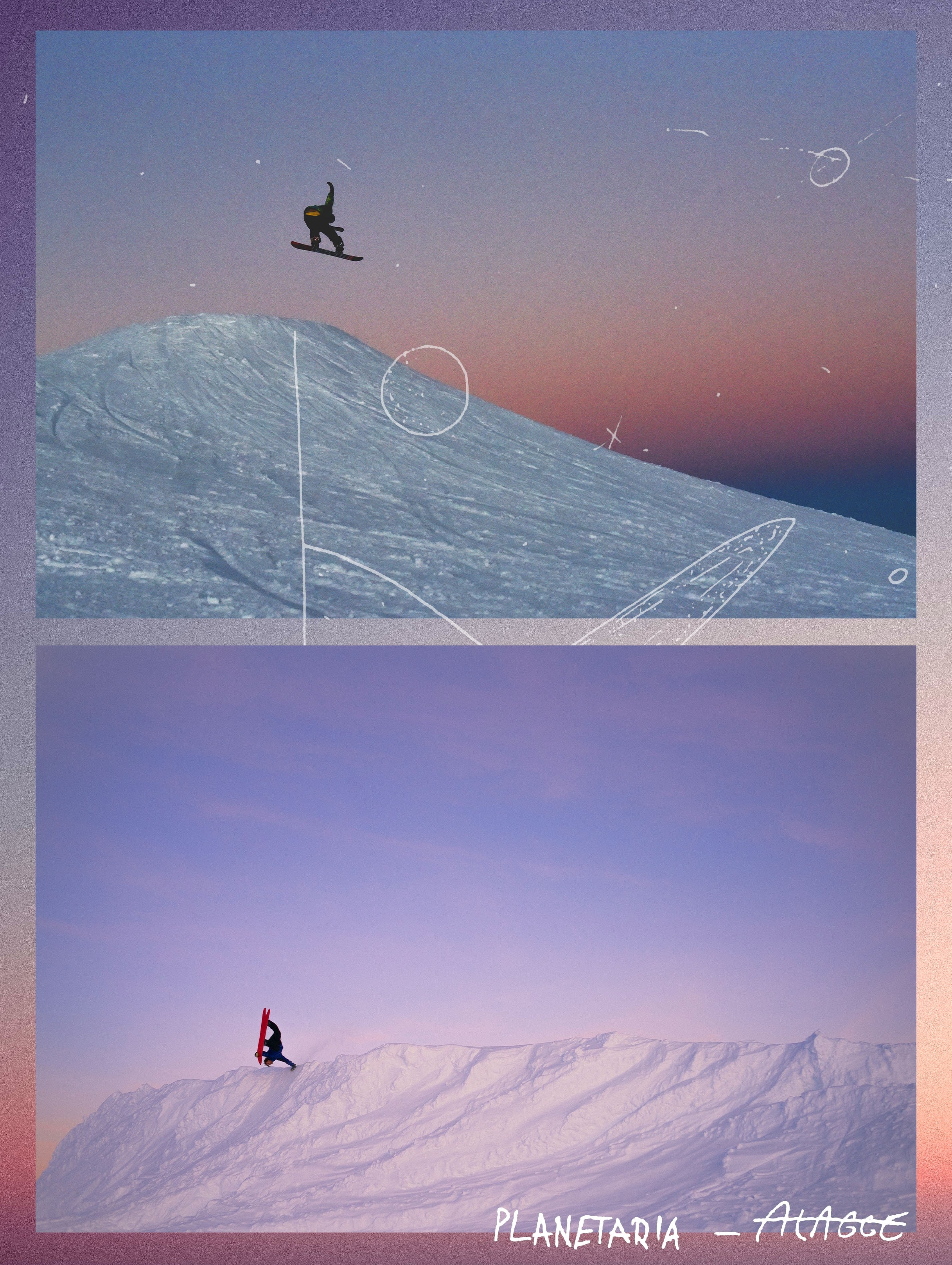 As you're finally reaching the valley, your legs are burning but the laughter and smiles on everybody's faces hide all the tiredness of a long day. The mountain is wrapped in dark fog, and the echoes of your descent. You are the last ones in the parking lot.

All these wonderful people working towards a common goal and a shared sense that the whole is more than the sum of its parts, you drink a toast to this experience. The drinks at Riders taste even better tonight than they normally do.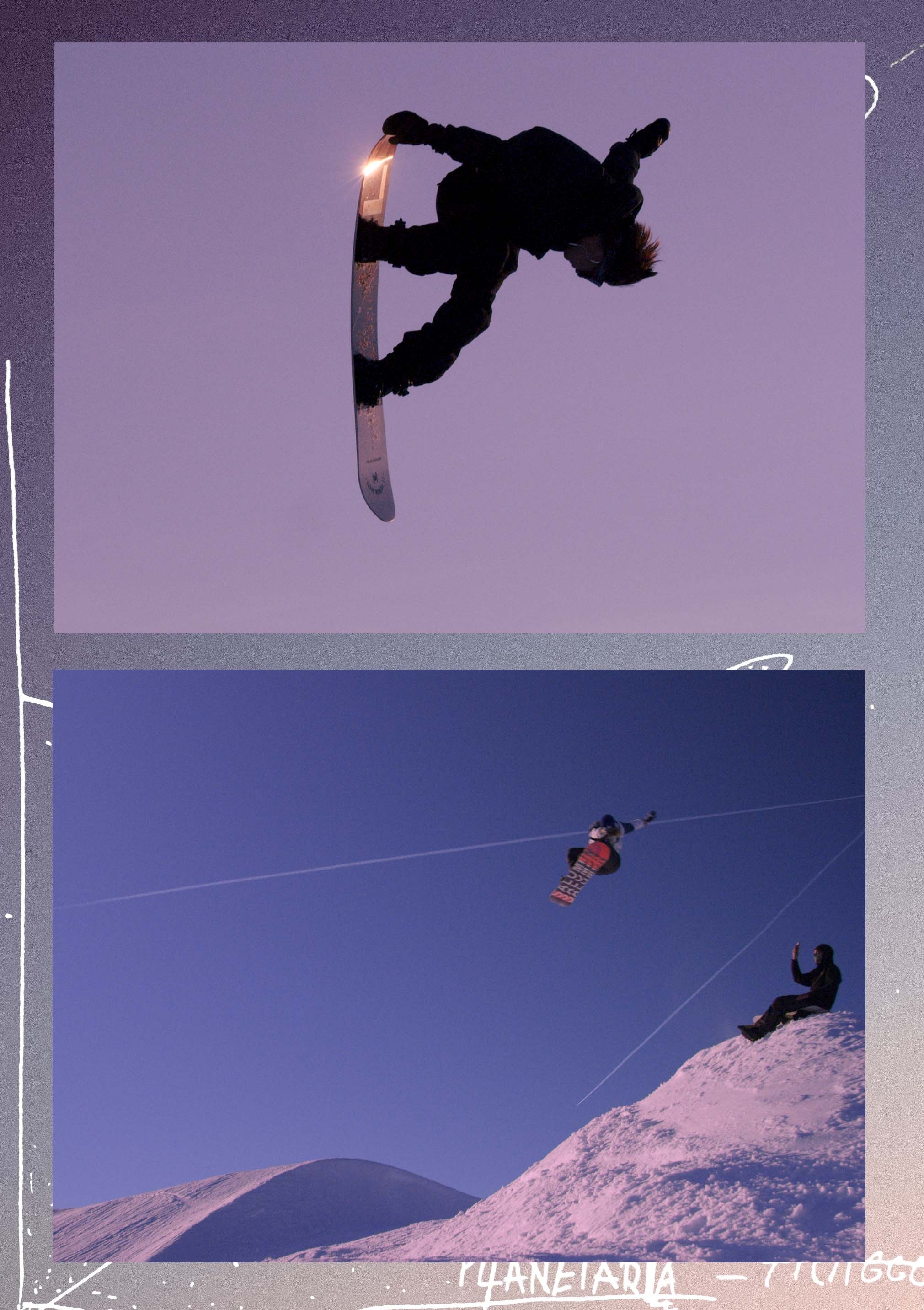 Watch the short film here: