Benny Urban's XGames Real Snow Part + Interview
Benny Urban has a crazy long list of video parts that's he's worked on over the years. And, to be fair, they're all crazy good. if you've ever seen Benny ride in person, you'll know that he is insanely talented at riding a snowboard. He's also one of the friendliest dudes ever who is hyped on snowboarding in all its forms. Whether he's watching little kids send it over a jump at the Vans Hi-Standard Series while he's judging, cruising a park, or going full send in the streets, you know he's gonna have a smile on his face and a bag of tricks that seems limitless. When we heard that Benny had got the call up to film an XGames Real Snow part we had to find out more, so hit him up for a few questions about working with Alex Pfeffer and travelling to Japan and Canada to get the shots. Watch his part above (it's so sick) and scroll on down for some insights from the man himself. Make sure you go and vote here! - William
How does the process work to get an invite to the X-Games Real Snow?
It's basically just an email they send out to you in which they ask if you're interested or available during the time it's being produced. There are no "qualification" or promo videos you have to send in.
Can you give us the break down of the content, what the rules are, how long does the edit have to be, what are the start/finish dates, one filmer or a crew? What's the deal?
Yeah, so the video part (which they call "contest segment") has to be 90 seconds long. The start date is the 1st of December and the final version of the part has to be sent in by the 31st of January. So you have exactly 2 months to get the whole thing done. It's pretty gnarly if you think about all the time that goes into travelling and finding spots, not to mention the editing. So we tried to sort a lot of footage out while we were on the trips. Every rider in the contest works together with one or more filmers. That's up to them. One more thing that was pretty intense was that we had to send in a lot of "deliverables" during those two months. Meaning raw footage, video interviews, photos for the show etc…..
Where did you mainly film? And why did you decide to film in those places?
We filmed everything in Canada and Japan. Mainly because those places had good snow and I have friends there that could show us around. Shout out to Seb Picard and Reo Takahashi! I really wanted to go to Japan also just because of the way the spots and architecture look over there!
Did you go solo on this mission and have a buddy to help you out?
I was really happy that my good friend Dominik Wagner went out with Alex and me the entire time. He was a huge help and also managed to film a few hammers himself!
How did you find the spots you wanted to film?
Spending a lot of time driving around and trying to find the right spots for the tricks I wanted to do. It was pretty time consuming but that's just part of the game.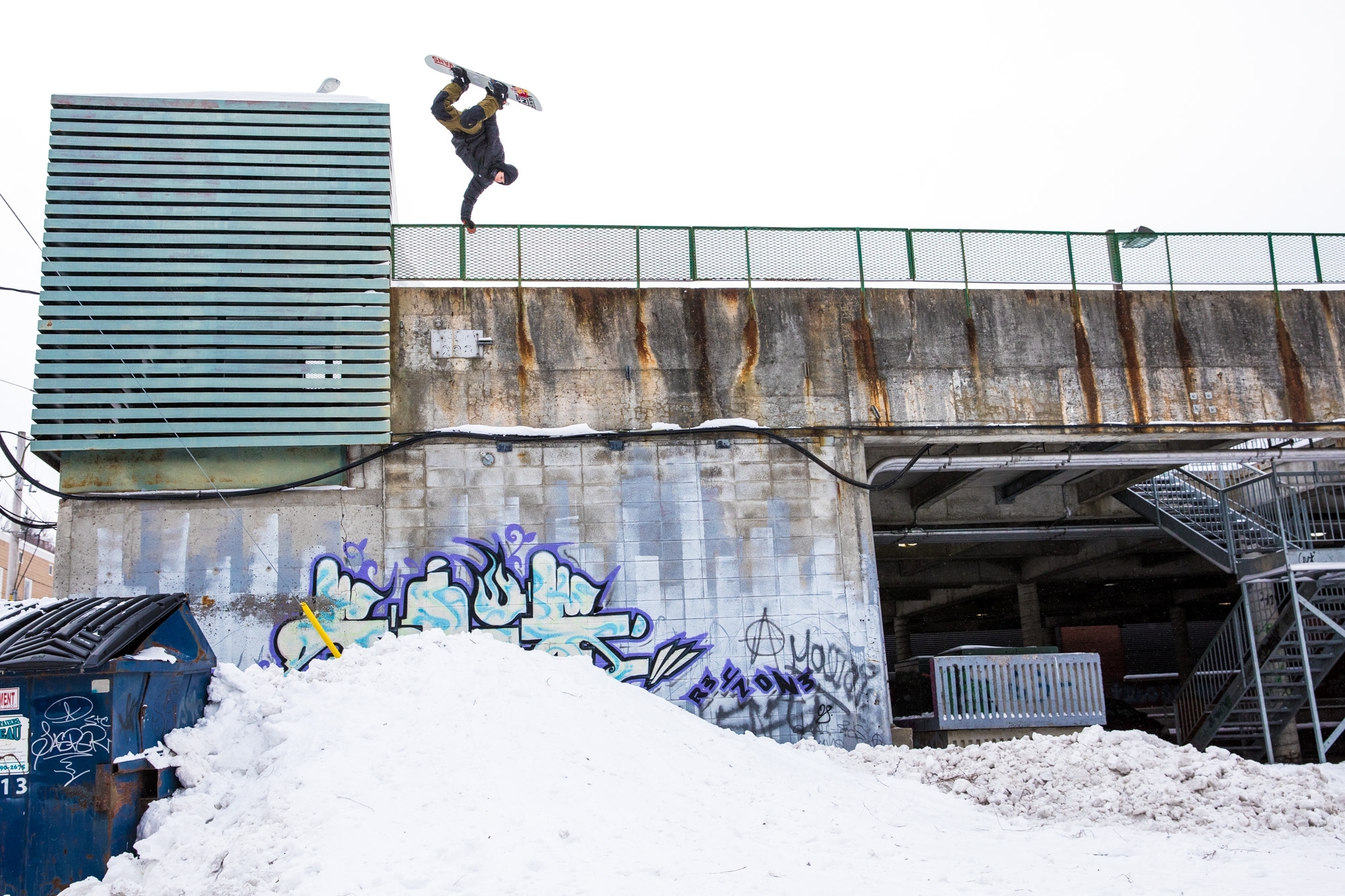 Did you set yourself a list of tricks/clips that you wanted to get, or was it more natural?
I would say it was pretty natural, but we definitely tried to find spots which offered a good diversity for the part. We tried to make sure it wasn't getting repetitive. So, of course, it was hard to be picky when you only have 8 weeks but we had to be. Sometimes it was almost heart-breaking because some of the spots were so damn sick. But, we decided not to hit them because we had already filmed on something similar.
Were there any shots that you didn't get, if so, what's the story about them?
Yeah, I battled a friggin' boardslide on a pretty intense kink rail for two full days. Each like 5-6 hour sessions. It was stupid. I had to walk away with not getting the clip. That stuff sucks but it gives you a reason to go back one day. Haha.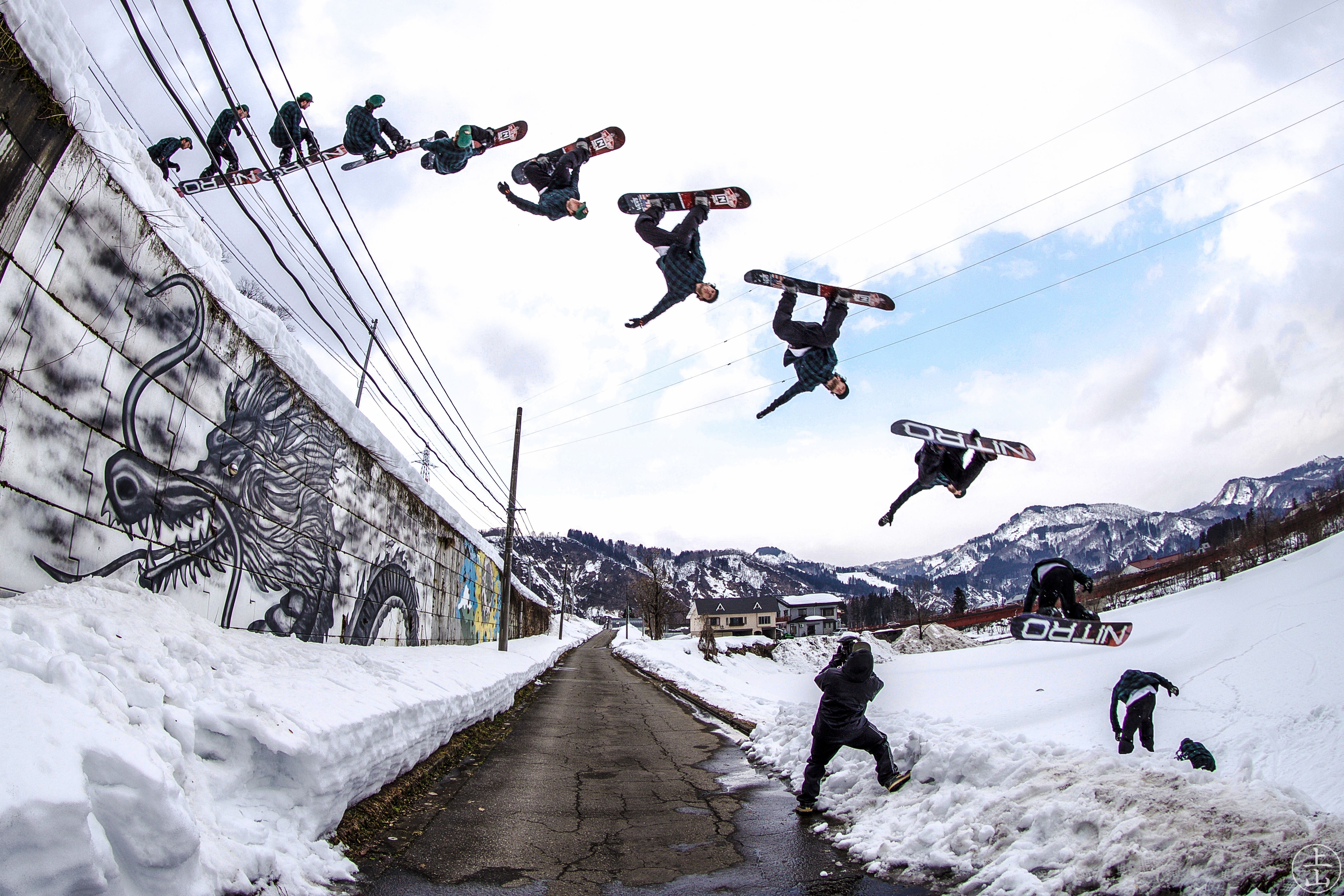 Why did you pick Alex Pfeffer as your filmer and what can we expect the edit to be like?
First of all, I just like how he films and edits. Secondly, he's a good homie and we've spent a solid amount of time together so that we could be sure we'd get along. If you don't have the same mindset and you're trying to work towards something and spending two full months together that's no good. I mean for the part, what can I say... maybe artistic? We had this idea of another element or level or I don't know how you would call it, but something more than just riding and music. I have to say Alex killed it!
When does voting start and how can we vote? (and when will winners be announced?)
The parts are dropping on March 14th. You can vote online, every day until it's over. Also, you can vote from more than one device each day. It means you can vote from your phone, computer, iPad every day. All the votes count ;)