It's pretty easy to identify an edit filmed and put together by Alex Pfeffer. He's got an inimitable style that many have tried to replicate, or at least drawn inspiration from. Maybe it's because he grew up being inspired by classics like the Robot Food movies, or maybe it's because he's simply a really talented guy with a unique perspective on the world around him. All of the Atagge edits of recent times have been masterminded by himself and Alex Tank, which consequently landed Alex a spot filming for the Vans First Layer Russia Project alongside Postland's Tim Schiphorst. This year he filmed with Benny Urban for his exceptional RealSnow part which took home the Silver medal, (watch and read about here) and is now on the road with none other than Dominik Wagner filming for Method Movie 3. With all that in mind, we felt it was the perfect time to hit him up and ask a few questions about his filming life. We love his work, are super stoked to have him filming on MM3 and can't wait to see what comes from his Glass Eye next. - William
Photos by Benny Urban, unless stated.
How long have you known Alex Tank and the other Atagge dudes you film with?
I know Alex since a while he first introduced me to his Atagge squad 3 years ago when I visited the Atagge x Foreal demo at crystal ground after that we did the first project together Atagge X Aces but it feels like I know them for so much longer.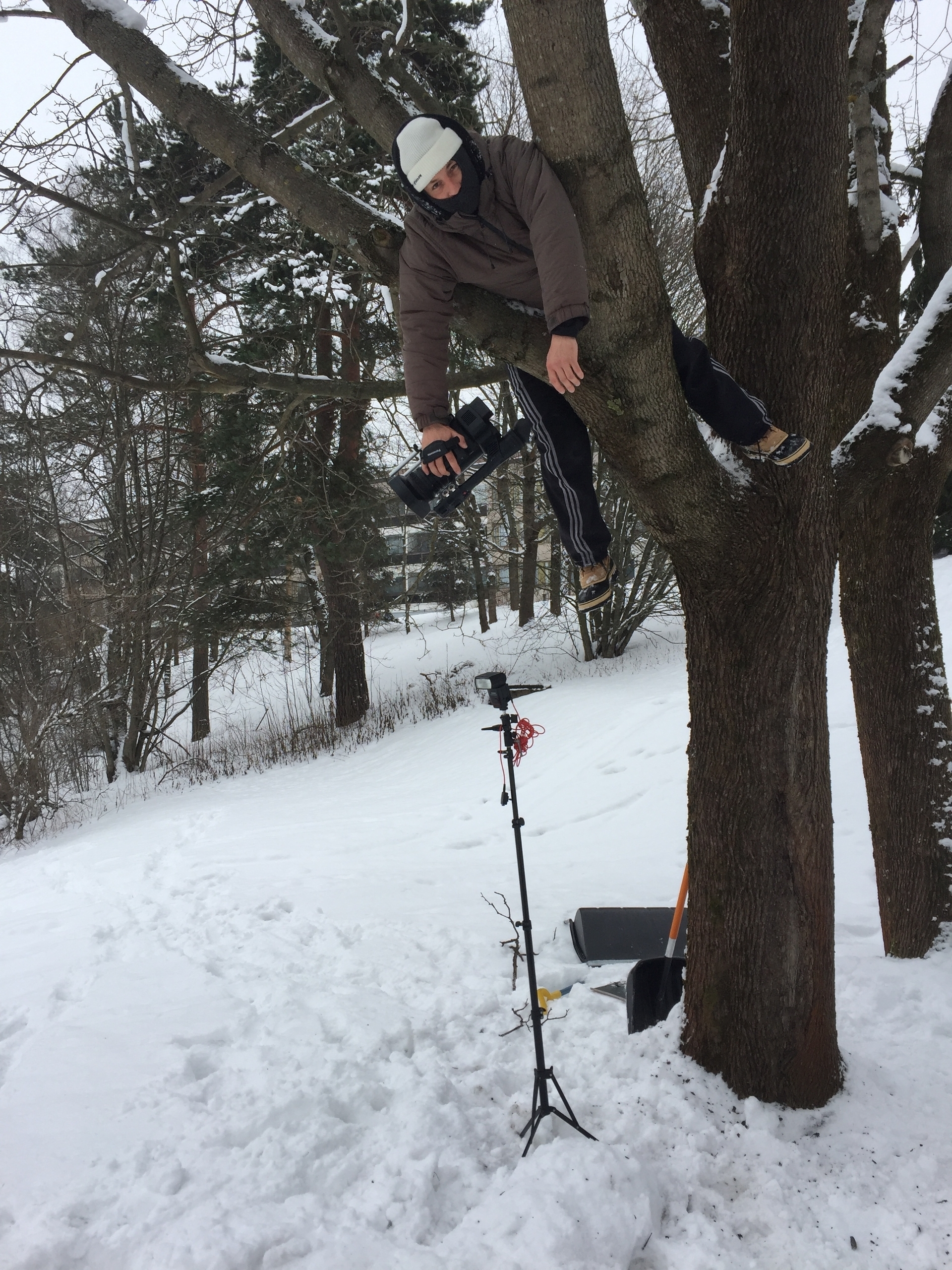 Will you be involved in the next Vans First Layer? Where will you go for that?
I have heard that this year's First Layer project will be a backcountry film which totally makes sense with a team that versatile. I'm pretty sure that they've got a good filmer for this one, can't wait to see it.
What are you working on so far this winter? Who have you been filming with?
We started quite early this year because of Benny's RealSnow part, which he got a Silver medal for. We filmed a lot in December and January. We went to Canada and Japan for that, mainly it was Benny Urban and Dominik Wagner so far, I'm lucky to be able to join Dominik for the whole season for the Method Mag Movie No.3. I'm excited what the future trips will be. Hopefully, we can go on some more journeys with different riders, visiting foreign places.
Let's talk about your camera setup. What does it look like at the moment?
At the moment I mainly film with a Panasonic camcorder (ac160a) its the newest one that fit a Century Xtreme lens on it, I hope that Panasonic will develop future camcorders that also fit that lens. I also got some super8 cams, unfortunately, there are all broken right now.
Where do you find inspiration, apart from Instagram?
I really like to watch full-length projects like Landline or Deja Vu Films, Instagram is more demotivating to me, there is simply too much input.
What do you think will change about snowboard movies in the next few years? What will never change?
The format and trick trends will change, the change will never change.
When did you first pick up a camera? What was it?
It was a small handheld camcorder from my Dad. A typical Dad cam. I lost it on the roof of my car on the first day.
What other sides of filmmaking/ editing are you interested in?
I just like to go on skate trips with friends and film vx1000 or just hang out and skate.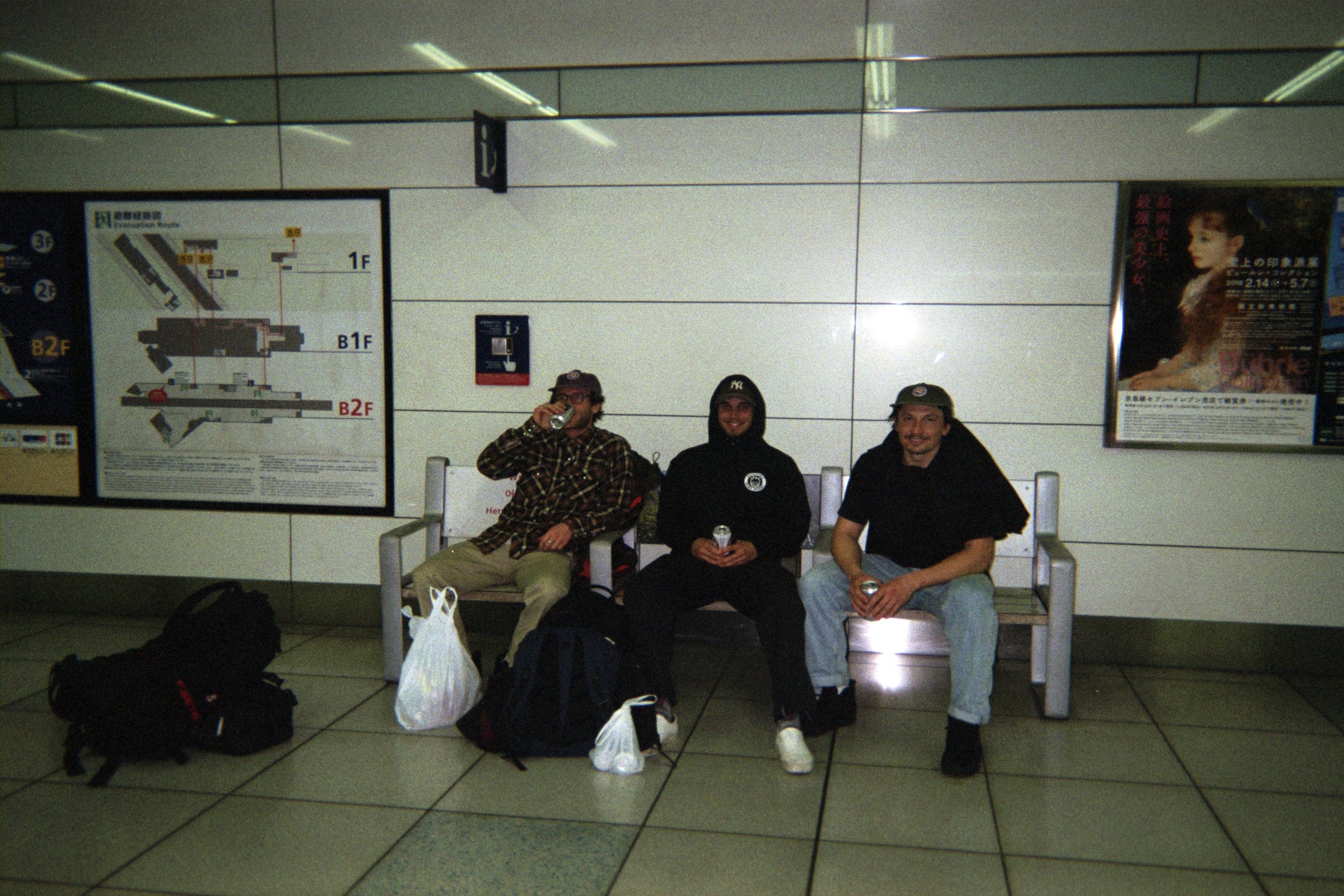 What other work do you do outside of snowboarding?
I work for a drug store magazine, doing the layout for beauty tips ;), and I run a skateboard brand with a good friend of mine Matthias Flurschütz. It's called Holiday Life Co.
Who was the biggest influence on you when developing your filming style?
Some time ago I really got hyped on Robot Food films, they were a big influence on me when I was young. I also like to watch skate edits, I really liked Atlantic Drift from Jacob Harris and the work from Colin Read.