Listen To The Eyes - Interview with Leanne Pelosi & Mary Rand
Interview by Will Radula-Scott. Photos by Jake Price and Oli Gagnon.
After the success of the Vans Landline movie filmed by the talented Jake Price on 16mm film, the Vans girls took Jake for their own to film their 16mm short film 'Listen To The Eyes'. Unlike Landline's 3-year production Leanne Pelosi, Hana Beaman and Mary Rand had just 3 months.
We caught up with Leanne and Mary, and had a quick chat, whilst they were over in London for a Vans Snow Night, premiering their movie and getting to watch a bunch of others.
How's it so far visiting London?
Mary: Very Nice, haha, sorry it's only been a few hours, flew in at 11am. Went straight to our hotel and got Mimosa cocktails at check-in!
Leanne: We were like, we've come to the right place! But apparently, we'd actually come to the wrong hotel haha, but we didn't care, we had Mimosas.
Where were the locations for filming?
Leanne: So we went to Whistler, Washington and Revelstoke.
Was that a month filming in each location?
Leanne: We started after the Baker Banked Slalom, so mid Feb and then had March and April filming, so it was more like 2 and a half months. First, we went to Mary's home town of Stevens Pass, then to Whistler and finally Revelstoke.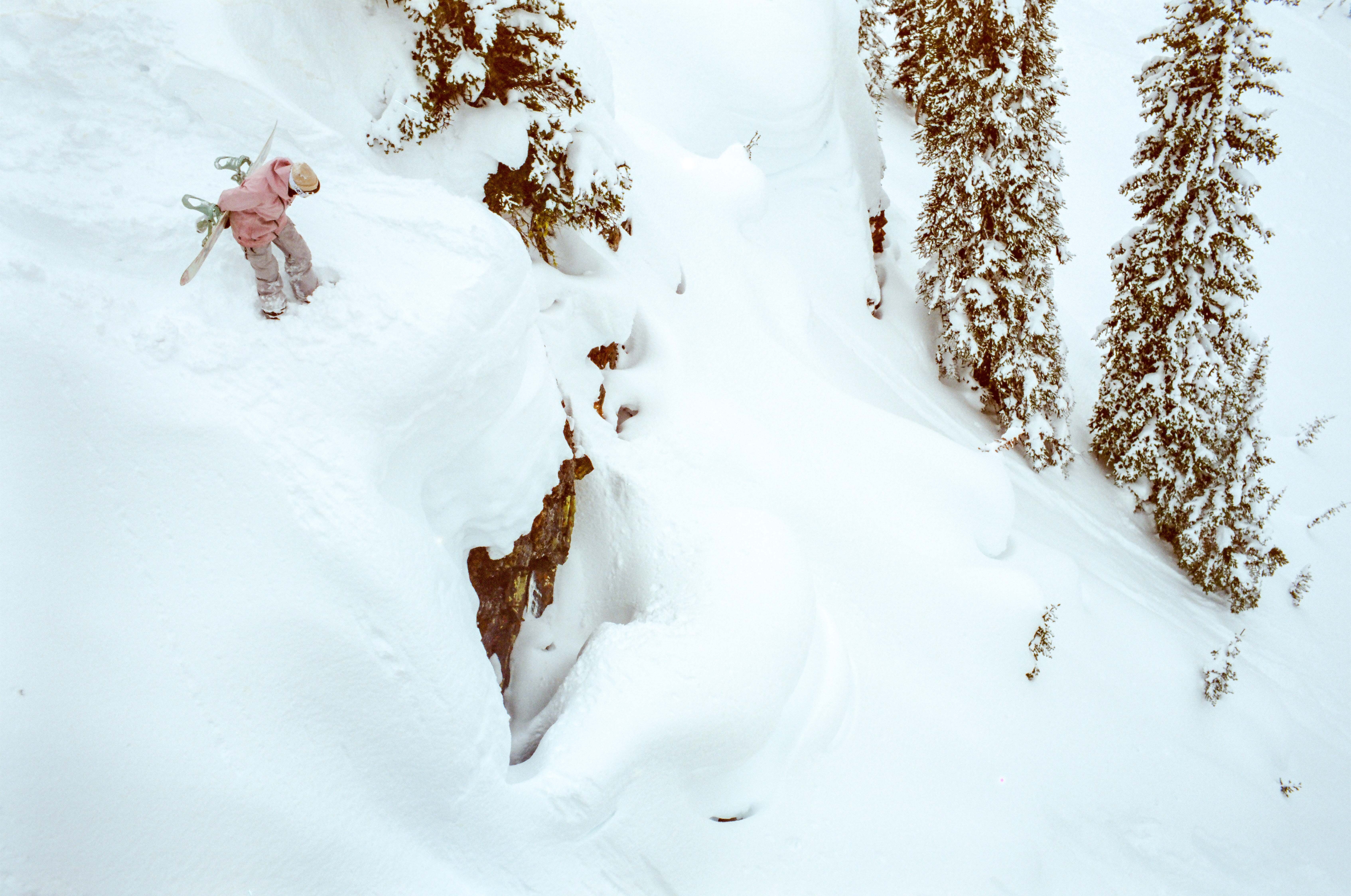 Was Jake Filming you on all the trips? How was it filming with Jake?
Leanne: Yeah, he was the only one filming us. Jake is amazing!
Mary: He's an absolute legend and he had so much patience. I don't think I heard him complain once. He would double me all the time on his sled. So be set up for shooting and the pick me up take me to the top and be shuttling me while he was filming.
Leanne: We were not an easy crew to deal with, haha.
What's it like filming 16mm?
Leanne: It was really sick, because we weren't preoccupied looking at any of our footage throughout the day or the over the entire season. So, if you're that kind of rider that has a trick list you've gotta just throw that out the window and just enjoy every moment that you have. It brought me back to before I started the whole Pro snowboarding thing and just enjoyed having fun in the mountains.
Mary: Yeah, you definitely don't get hung up on the details, you just gotta trust yourself and trust Jake. Jake has a lot of experience filming with 16mm so he'd take the necessary precautions to make sure he didn't miss shots, like shoot wider.
Did you have any multi angles set up?
Leanne: We would check out other angles with iPhones but it was just one angle for the film. Jake never really asked us to redo lines, it was generally one take, we were always moving to new zones and it felt like we were just snowboarding as much as possible.
Mary: There was no studying the shot, it was up to us if we wanted to retake or move on and you never quite know for sure what the shot will look like.
Have the three of you girls ridden together before?
Leanne: Hana and I have ridden before but it was the first-time riding with Mary.
Mary: I've ridden with Hana at resorts before and on a couple trips with Von Zipper and we rode Baker a bunch together because we both live in Washington.
Leanne: Oh, and to note it was Mary's first season on a snowmobile in the backcountry.
Oh, how was that? Because we see a lot of you [Mary] riding in the streets and not as much big mountain terrain.
Mary: Yeah the girls took me under their wing. I wouldn't have been able to do it without them. Everyday there was so many ups and downs, mental battles just to get to the zone we were gonna ride. I kept getting thrown off my sled, getting freezing then hot, then freezing then hot, unable to get my sled going again…and then you finally get to the zone and you're like, right which cliff do you want me to jump off, haha.
Wow, that does not sound easy. What time did you start each day?
Leanne: 6am, we'd have to get up at 5-5.30 and leave by 6 each morning. Gassed up the night before, lunch made, every ready to go first thing.
Mary: Yeah and then sled out 15-20 miles just to get to the zone to start riding and filming.
Leanne: They were 12 hour days.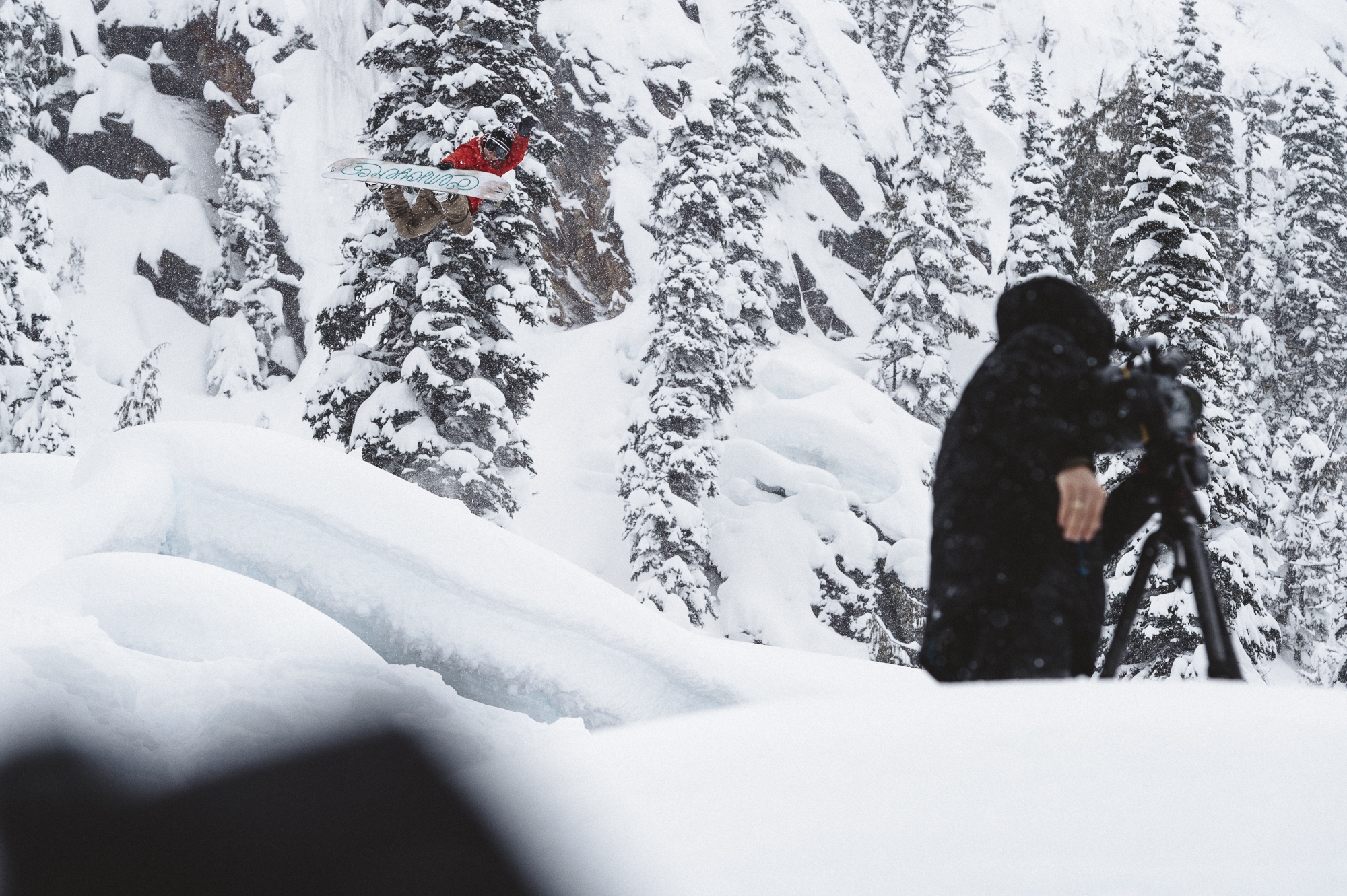 Tell us a story about when shit went wrong.
Leanne: Well Mary's sled blew up in the dark on the second trip.
Mary: So I'd already busted my whole suspension going out on a trail, I had an old sled. When there is powder on the trail you get these whoops and it's just super gnarly on your suspension. So when it busted we just left it and went and built a kicker and filmed for the day, came back to it at dark and found that all the electrics had shit the bed, so we had to tow it out. Tried it with Jake's sled and broke a bunch of parts on that and then eventually got towed out on the back of Leanne's sled and rode all the way getting ice pellets to the face for an hour at 9pm.
Leanne: Funny thing was we all had new sleds and Mary was on this old one, so she's going buck wild trying to keep up and you could hear the sled was about to go.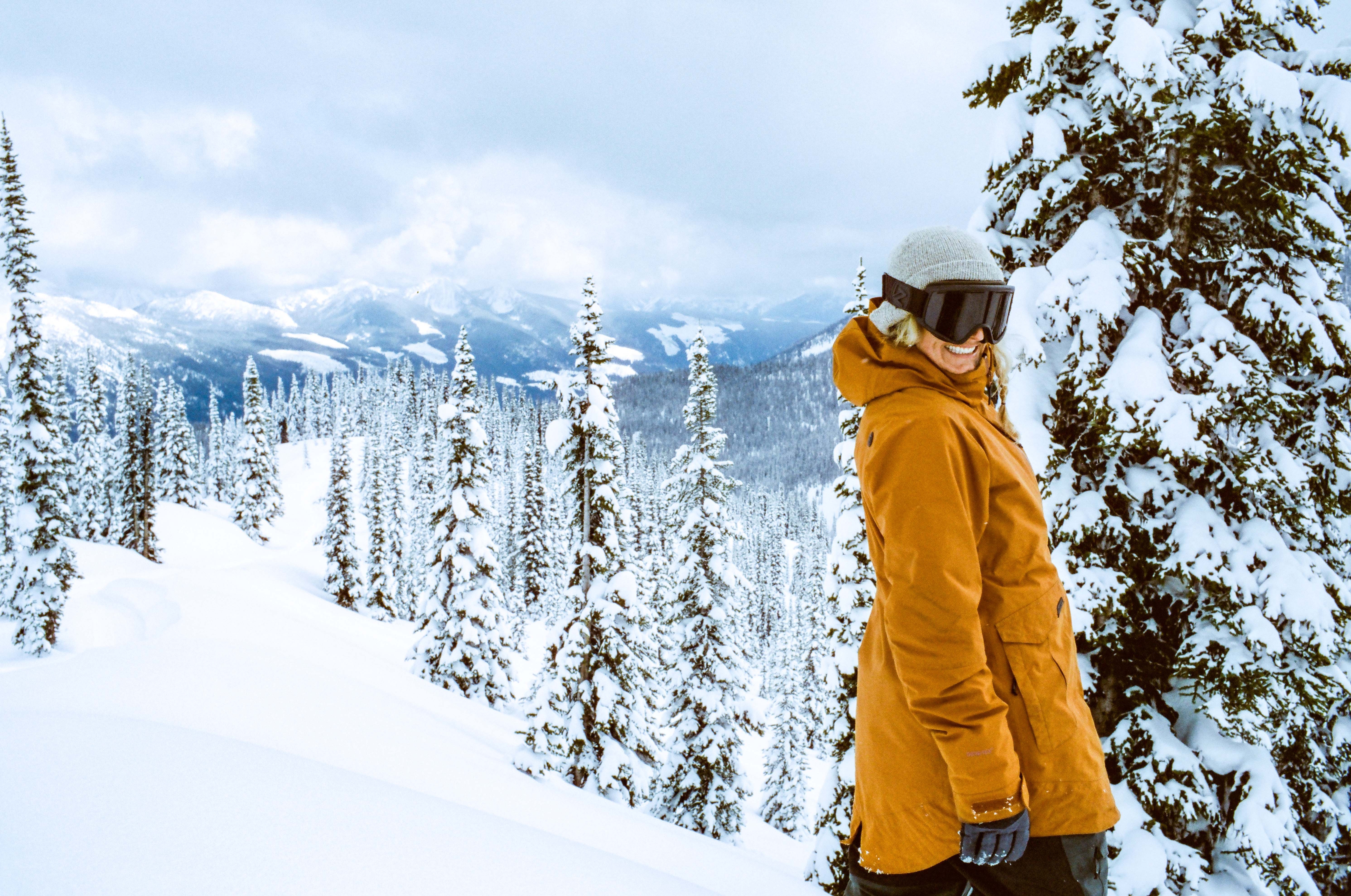 So, Mary, are you looking forward to getting back in the streets?
Mary: Yeah, I'm looking forward to doing both.
Did you have a photographer out on the trips too?
Leanne: Not really, Oli Gagnon came out for about 3 days.
How were the conditions?
Leanne: They were bad. The whole time we had our window open for heli-boarding in Whistler there were 2 major avalanches and one person died and then Brock Crouch got into a huge avalanche and we were in the area both those days, we heard it over the radio. So yeah, we were so grateful to get given the opportunity to get out and shoot in the mountains with Vans but the weather dictates and we weren't able to hit some stuff because of avalanches but we all kept it pretty safe and everyone was really respectful of nature. When the conditions line up, it will happen, but you can't force it.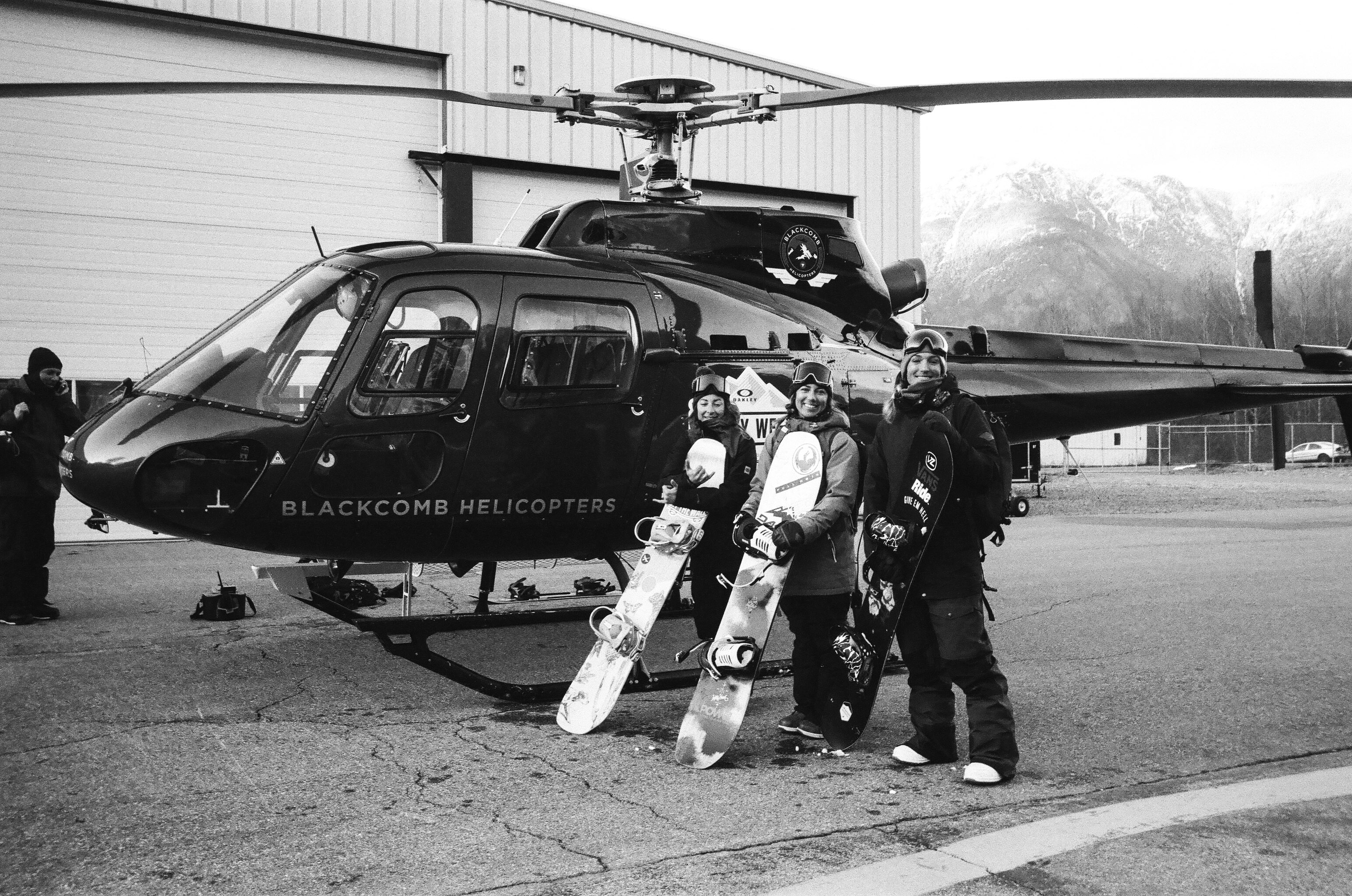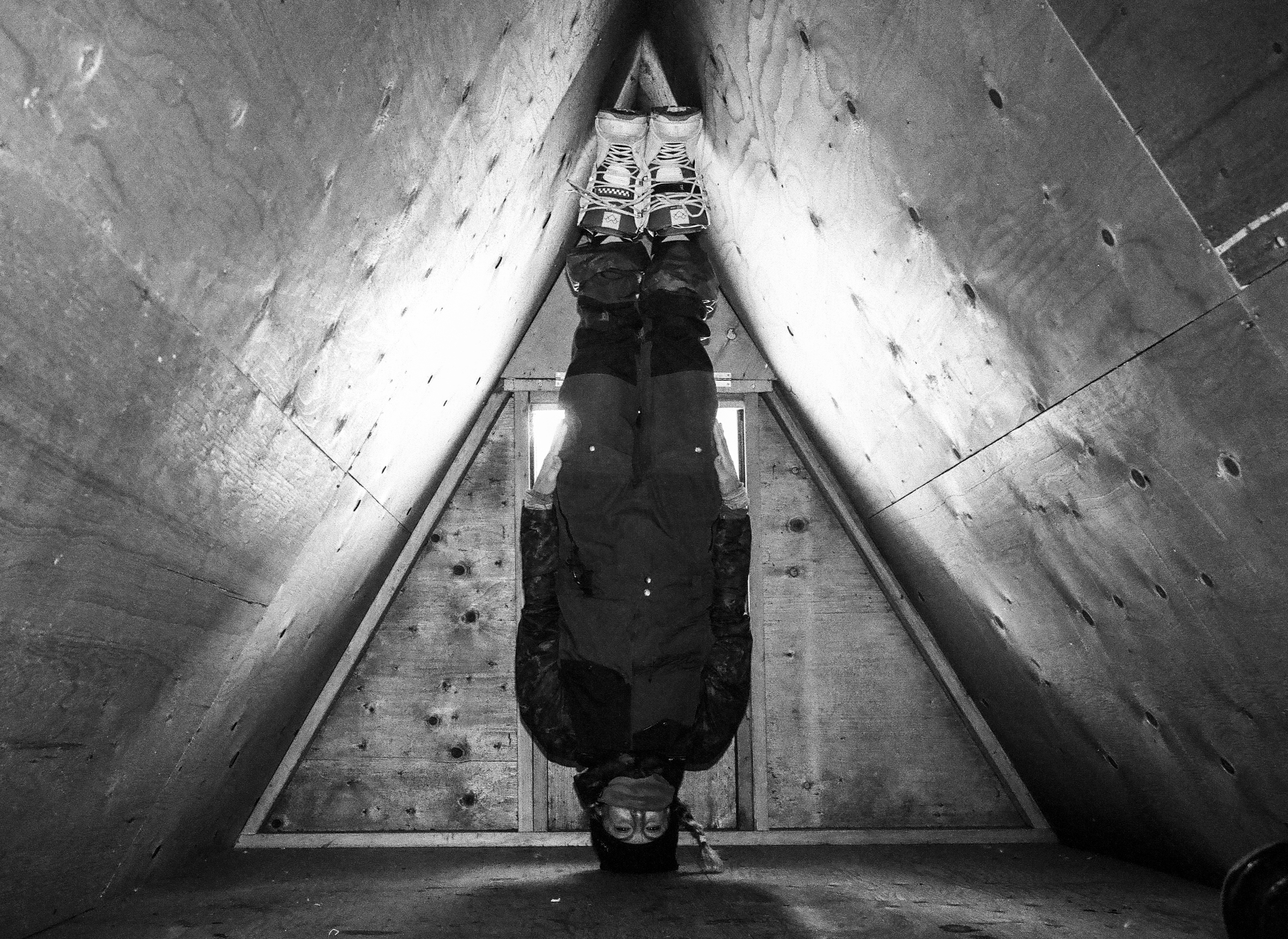 A special thanks to Vans and make sure you go see the girls in Listen To The Eyes, out soon.