Product - Boards
14 Aug 2016
Bataleon - The One Surfboard
In an era of rapid progression, it's easy to forget the fundamentals of surfing in the way it has influenced the shapes of snowboards today. Surf shape master, Bill Stewart took a wild gamble at creating a snowboard by applying technical shapes, to encourage carving prowess. Yet, the board never saw the light of day or snow until 33 years later, the Bataleon boys discovered the original 3BT design, found in their world-class boards today. Bataleon took their innovative approach of the 3BT technology, proving its worth in both domains, on snow and water with The One Surfboard.
"This is the most complex and sophisticated shape i've ever made".- Bill Stewart
Bataleon team rider Shayne Pospisil, has been charging sets all summer with this gem - stick and we had a moment to chat with the man himself for some proper insight.
Shayne, we came across this surfboard and usually we don't feature them on Method, but for the sake of whatever summer is left, enlighten us on The One Surfboard.
"The One Surfboard is your all around good wave go to board. If your going on a surf trip where you know you could get tubed, you don't want to forget this board. I was amazed how well it rode my first session on it and also how responsive the 3BT felt on fatter parts of the wave and how easy it was to stall and set up for a barrel when you wanted to. When the waves are pumping there's pretty much no other board I'd rather be on".
Bill Stewart claims this is the most sophisticated surfboard he has ever shaped, do you feel more sophisticated?
"When I first talked to Bill about the shaping process and what goes into making these 3BT surfboards I was definitely amazed and became more sophisticated about surf board designs. I have been surfing all my life but I never really sat down with a shaper to pick his brain and have him personally talk about the steps and process of designing a board such as The One. Having the technology of the snowboard 3BT go into the surfboards really is a great idea and not only do I feel lighter on my feet when I'm on a wave but it also always me to land moves I normally wouldn't and get into waves way faster. I really have learned a lot about surf board shapes since I started surfing the Bataleon boards and talking to Bill and its allowing my surfing to get better and more progressive throughout it all".
How does the 3BT translate from snow to surf for you?
"The 3BT from snow to surf really does make sense when you think about it. Especially when your riding pow because you get that same floating feeling as you would get on a surfboard and allows for less catch. Not only does the 3BT help with the float but it gives you that extra pop and speed you always wanted when the snow gets slow and sticky or waves start to die and can use that 3BT to work rite through it. I still use my 3BT Camel Toe surfboard for smaller mushy conditions and now with the new shape of The One I have a perfect setup that I can take out when the waves start firing and I want to get in the green room with ease or rip turns as hard as I want".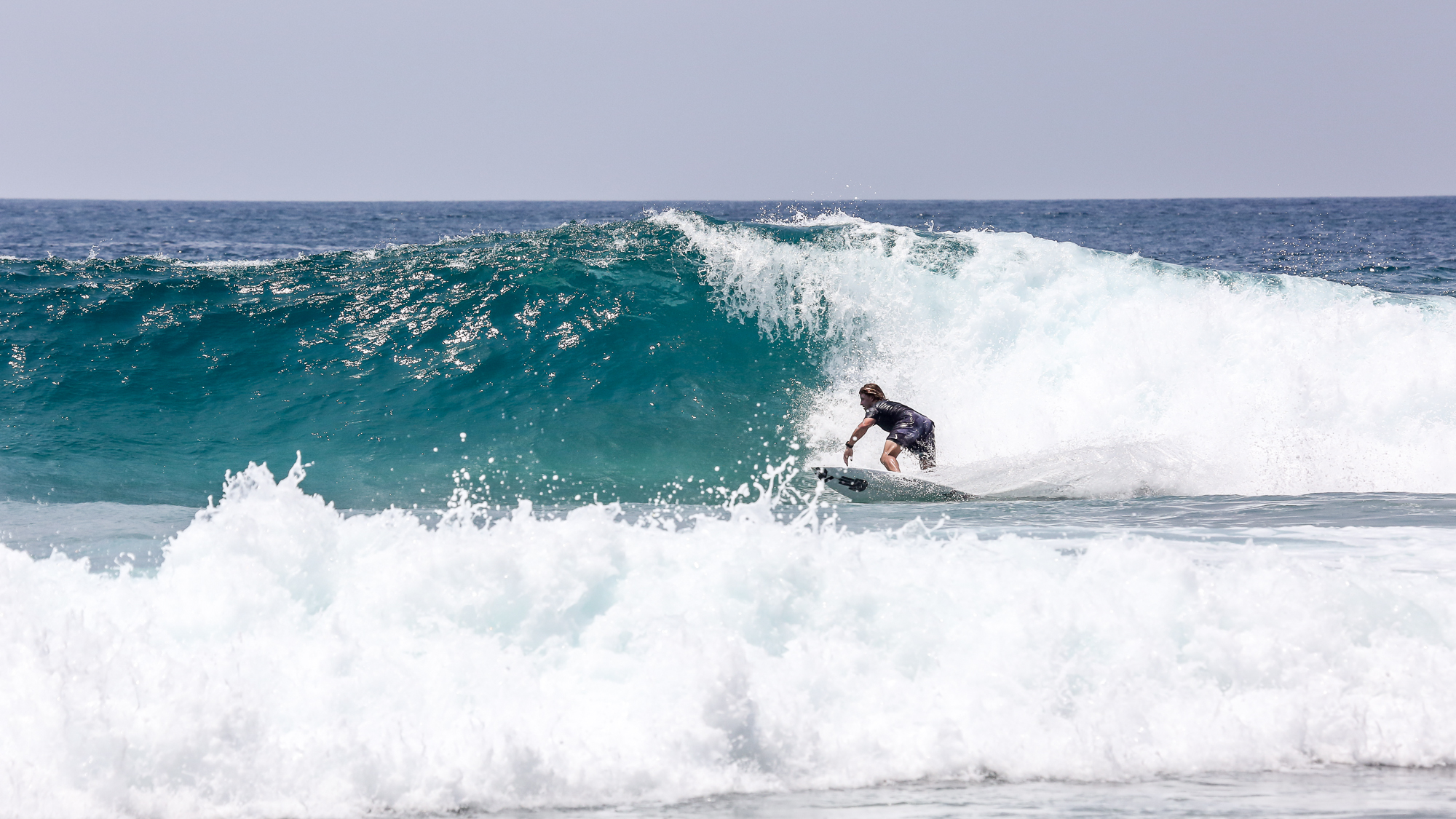 Aside from surfing, you were in Europe filming a cameo for the latest Method Movie to drop this fall, can you give us a cigarette's-worth rundown of what happened during the trip?
"So I headed over to Europe early March to meet up with Ryan Scardigli, Cyril Muller and Ethan Morgan to test and get some shots on The One. I flew into Zurich, Diggles scooped me up and we headed straight to Austria to go hit some jumps and ride some resorts around Alberg. We lucked out and had some decent powder the whole time we filmed around the area. After being in California most the season it was great to get to Europe and be able to access such amazing spots and jump locations right off the lift. We had some really great long days filming and rode down in the dark numerous nights after building and sessioning jumps all day. From Alberg we headed to Switzerland and the Engadin valley where we stayed in a hostel overlooking the zones we got to ride. We ended up staying there for a few days and hit a bunch of cool features that we found while driving on the road below. I had a blast riding with Ethan and hanging with the crew and there's no doubt in my mind that as long as I can I will be in Europe every winter riding and hiking the amazing Alps".
Specs
| | | | |
| --- | --- | --- | --- |
| Length | Width | Thickness | Volume |
| 5'8" | 18 3/4 | 2 1/4 | 25,65 |
| 5'10" | 19 | 2 3/8 | 27,33 |
| 6'0" | 19 1/4 | 2 1/2 | 30,84 |
| 6'2" | 19 3/4 | 2 5/8 | 22,84 |
You heard the man Shayne, the 3BT will take you from the green room to the white room in one solid slash. Check it for youself with Bataleon's Cameltoe.