Product - Boards
17 Jan 2021
5 Mins Read
BRANDED: Nidecker - Tracer Snowboard
Welcome to BRANDED.
The Tracer is the most unique board in our Carving Series lineup, asymmetrically shaped for hold on both the toe and heel edges. It has a Positive Camber profile and the heel edge - as well as having a tighter sidecut - is shifted back towards the tail for a more planted and powerful exit from frontside turns.
The first few turns feel strange at first, with symmetrical boards you end up having to over-compensate with the heel edge to get the same level of grip, but in a run or two it's hard to go back: it's so easy to lean into and hold carves.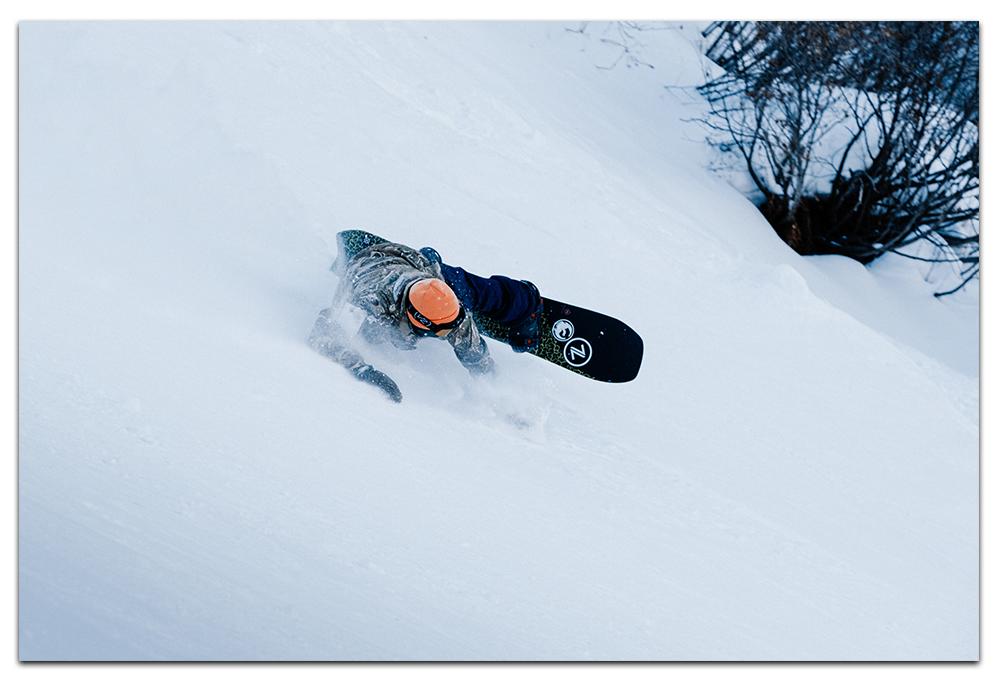 It's not some stiff ass hard-booter though, the Tracer has a real fun flex pattern that makes it lively, poppy, and a ton of fun on side hits and jumps. Though it's built for carving, it goes great in any resort conditions: piste, powder, slush, and ice.
The team riders have all grabbed it off the rack at some point as a novelty, but then usually hold onto it for the rest of the season! Check out any Slice 'n' Dice video to see it in creative action.
Dave Crozier, Team Rider:
If the Pfizer vaccine was a snowboard it would be the Nidecker Tracer. The mutated graphics initially led me to believe it might be a strange ride. Oh, how I was wrong. It's like a high-performance short board, letting you shift from rail to rail, sorry, edge to edge with real power behind your turns. It sets a line on the piste like no other board I've ridden to date and with your foot close to the back it creates incredible drive and lets you fire snaps and bottom turns in powder. I want to ride it more, I wish it was actually Pfizer because I'd take it right this second.

Specs:
Terrain: Powder = 8/10, Resort = 10/10, Park = 3/10
Riding Level: Advanced = 10/10, Intermediate = 5/10, Beginner = 0/10
Characteristics: Float = 9/10, Carving = 10/10, Switch = 4/10, Speed Stability = 9/10, Flex =8/10
Sizes: 153, 157, 161 (all in regs or goofy)
Check the full specs HERE