Product - Boards
16 Feb 2018
Lib Tech Jesse Burtner Box Collection
Jesse Burtner has single-handedly filmed video parts for twenty years straight. Twenty years. That is some serious dedication. to the max. At first thought, you might think he's a superhuman or a robot. But further analysis will prove you wrong. No robot would ever be as creative as Jesse. No computer chip could ever recreate the number and complexity of endless possibilities, spontaneous ideas and wonderful sparks of imagination that Jesse has going on in his mind when he's riding his snowboard. He's not superhuman either. He has a family and gets hurt like the rest of us. So how has he been able to film so much? There's only one possible explanation. His snowboard.
Oh, actually he has two. A collection. A brace. A gaggle. A left and a right. Ying and Yang. You get the idea. There are two snowboards designed and ridden by Jesse. And one sick thing is that the artwork for both boards was done by Pika, Jesse's wife. If you put the two boards next to each other you can see the full face/head. It's like a brain, one side is the technical stuff, the other is the wilder and more creative shit.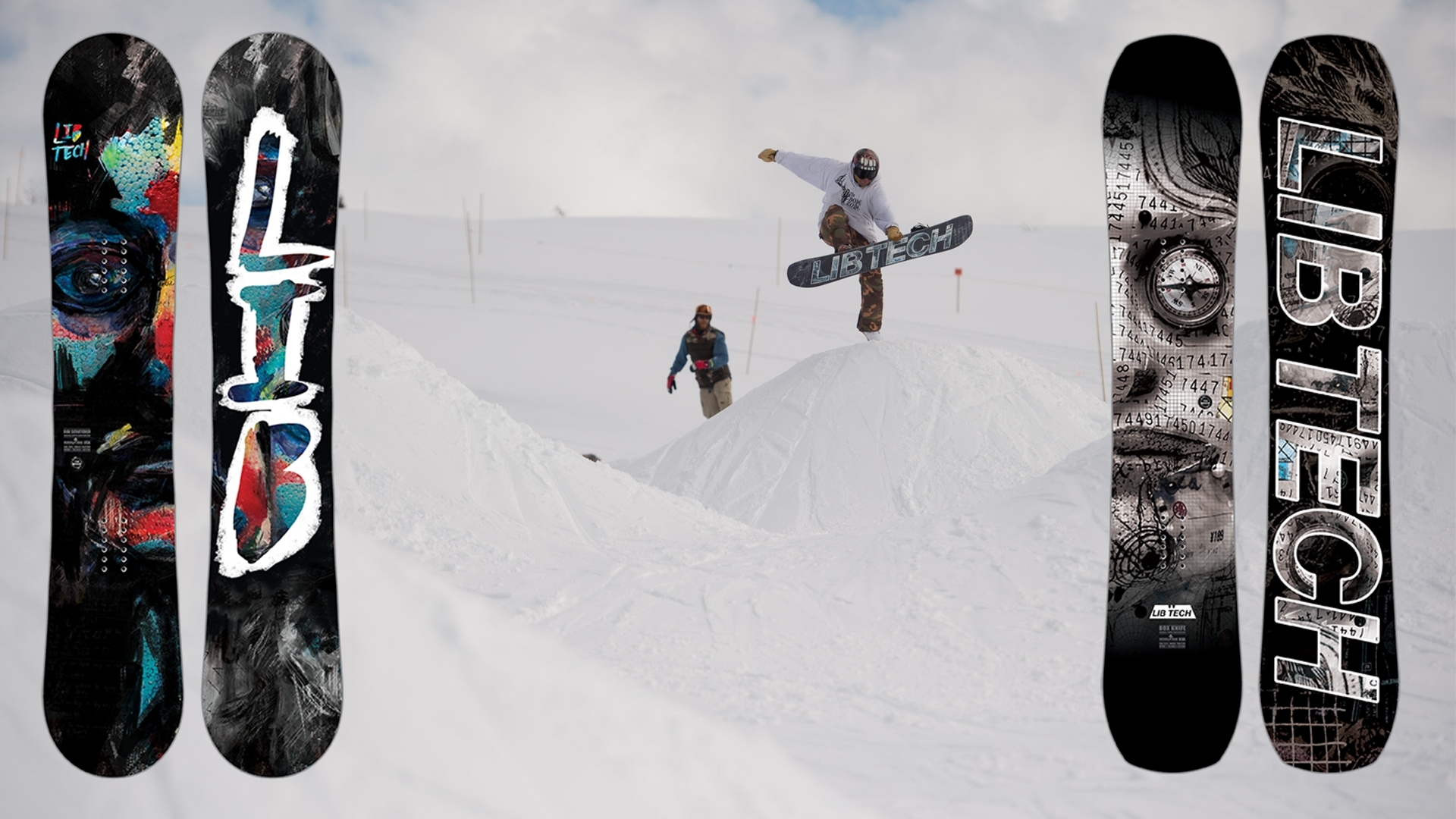 The founder of Think Thank Productions has a setup for any situation. So let's take a look in detail at the two boards.
First up is the Burtner Box Scratcher, the board that propelled Lib Ripper Jesse Burtner into an extra decade of video parts. With this board plus a little Right Brain engagement, the world is your playground. There isn't a thing the Box Scratcher can't jib, bonk, butter, dodge, duck, dive, smash through or popover. It might be the most versatile, battle-tested, good times shred sled to ever exist. Now with 21 years of creative progression built into every one!
It uses Lib Tech's original banana profile, with rocker between the bindings and a soft camber underfoot. This creates a catch-free ride that's really easy to press. Super playful is the order of the day.
http://www.lib-tech.com/snowboards/burtner-box-scratcher/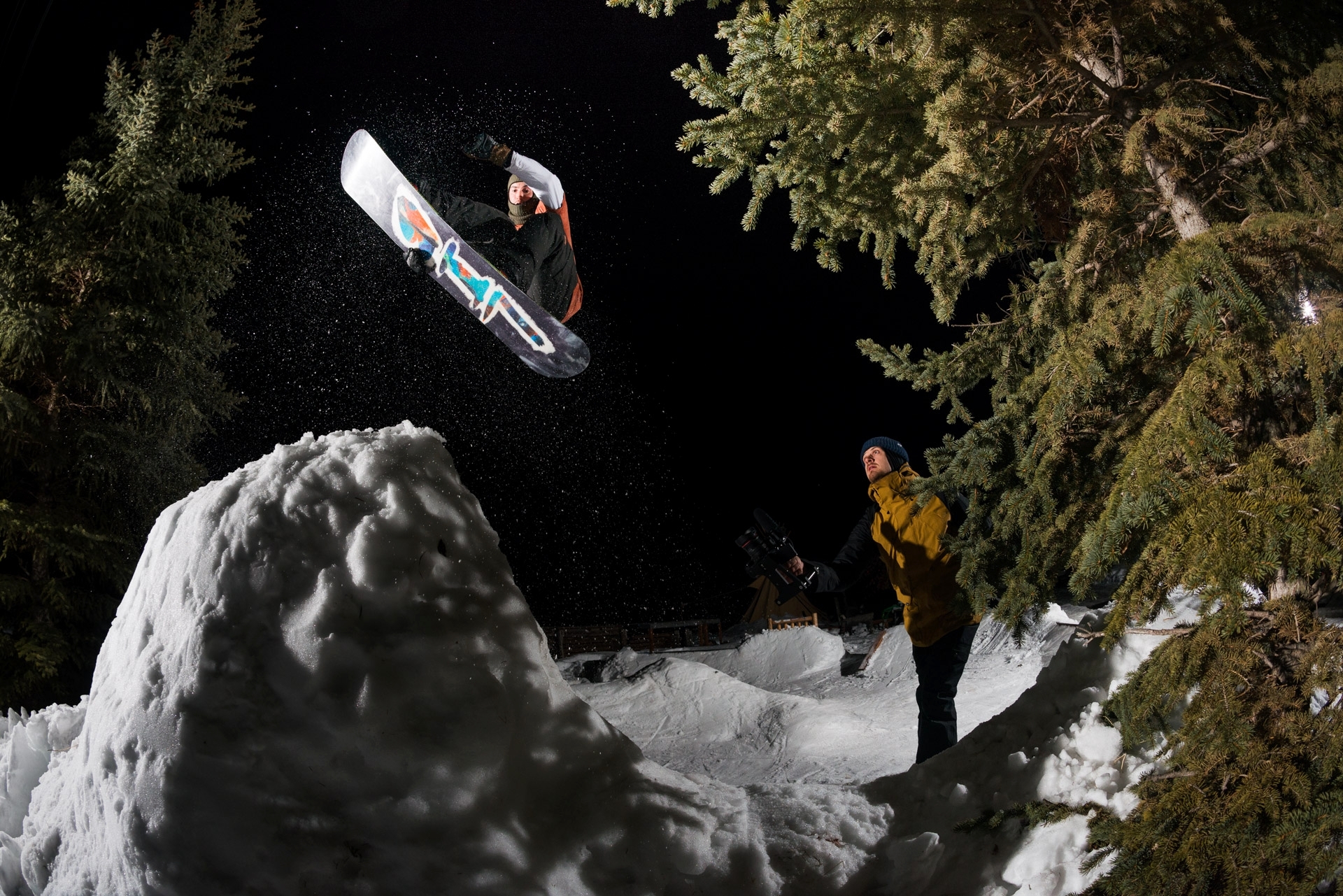 The Box Knife is the Left Brain to the Box Scratcher's Right. Creative and jib focused but with an analytical approach for precise pop, added power, stability and aggression. Jesse Burtner and Ted Borland's go to backcountry kicker and all mountain park board. Fun and lively with pure presses. It can muscle up for bumpier run-ins and run outs. Sometimes you need a scratcher but other times you need a knife!
The Camber 3 profile is way more aggressive on this one. More like a traditional camber board for pop and edge hold. With mild rocker between the feet when you want to float in the deep stuff.
http://www.lib-tech.com/snowboards/box-knife/
As always, these two Lib Tech boards have magne-traction for insane edge hold and a sintered base for hyper speeds. Along with OP+ Construction which is lightweight, 'environmentally nice' and strong as hell. The Mervin factory operates on a zero hazardous waste initiative, so you can also feel better that no nasty by-products are finding their way into the local environment.
The only trouble you have now is deciding which board from the Jesse Burtner Box Collection you want.
Check out more from Lib Tech right here.