Product - Boards
7 Nov 2017
VIMANA B-Rage
Brage Richenberg is the essence of Scando style. From big booters to gnarly re-directions, his board takes a massive beating. Brage wanted a board with mellow flex and master pop, and that's what the B-Rage delivers, in spades. This board is perfectly tuned to cruise the park and hit the streets.
The VIMANA B-Rage is a true twin freestyle charger. It's built with a carbon & kevlar blend to give you master pop and remove all but the most monstrous of vibrations, like the type you'd feel if you were riding on an exploding volcano. It's got a 7200 sintered base so you can outride your buddies and go faster than a lava flow or sluff fall.
The graphics, done by the super intricate artist Peter-John de Villiers, aka TheShallowtree, are inspired by Norwegian tales of trolls and mountain kings with gold and silver flakes from deep in the Norwegian woods. This board is about as mythical as it gets. Hold on tight because once you strap into the beast you're sure of a wild ride.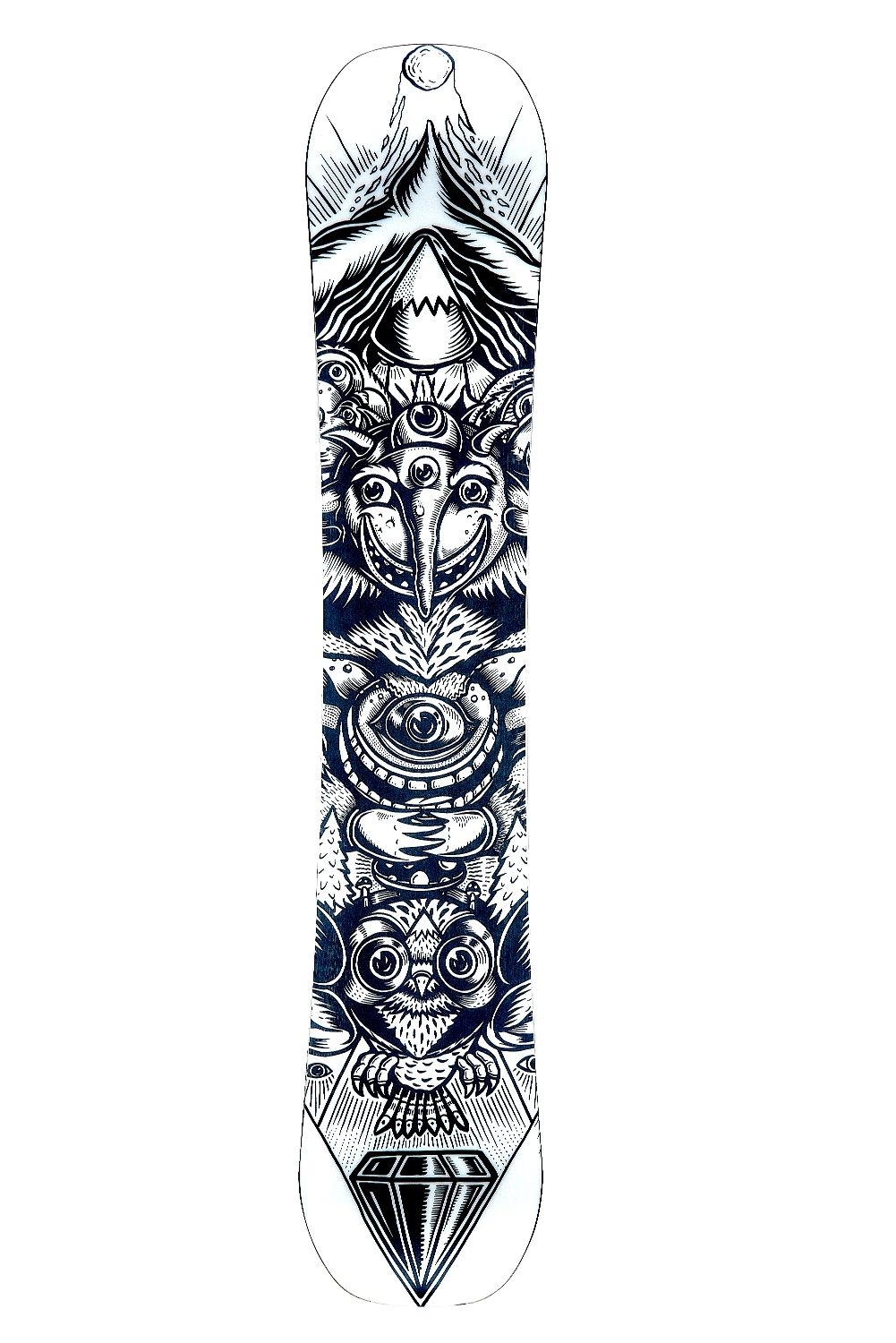 The B-Rage is a direct influence of pro-rider Brage Richenberg; solid, aggressive and hella fun! The final board has a slimmed down wood core juiced up with carbon and kevlar. Party Laps for days.
Brage rips his signature board on everything from street spots to deep pow runs in BC. It can do it all, just like he can. We've seen the proof in his ShredBots parts which you can watch below. It's light and easy turning with enough volume in the nose and tail to float perfectly in deep powder.
FEATURES
ULTRALIGHT CORE
CARBON / KEVLAR BLEND
TRUE CAMBER
SINTERED 7200 BASE
TRUE TWIN
LTD
FLEX PATTERN
6/10