Event
10–11, March 2023
Helsinki
DIYX STRT JAM - Coming To Helsinki
The second stop of the DIYX STRT JAM this winter is landing in the Mecca of street snowboarding, Helsinki from the 10th-11th March 2023. Presented by Monster Energy, Oakley Snowboarding, Bataleon Snowboards, Blue Tomato, Horsefeathers, Northwave, Fireball, Sveitsi Resort and OG Labs - the two-day event will feature the sickest rail riding by the best street-snowboarders from all around the world.
Rider list includes the likes of Halldor Helgason, Dustry Hendricksen, Dillon Hendricksen, Zeb Powell, Max Warbington, JibGurl, Antti Jussila, Zak Hale, Ivika Jurgenson, Mia Brookes, Spencer Schubert, Mike Liddle, Freddy Perry, Toni Kerkela, Sparrow Knox, Sami Luhtanen and many more! All brought together by the one and only Ethan Morgan. (Full riders list below)
There will be 2 epic spots over the 2 days, first day will be at Bolt Arena with the second day at Linnanmäki with also the addition of a "Helride Snowskate Session", accompanied by Monster skate team riders so we're sure to see some shit we've never seen go down. Oh and of course there is going to be wild parties each night, so don't expect to be in your bed for long for this weekend!
Event Schedule
(subject to change)
Thursday 9th - Arrival day
Friday 10th - DIYX STRT JAM Session at Bolt Arena from 3pm - 7pm
Saturday 11th - "Helride Snowskate session" and DIYX STRT JAM Session 2 at Linnanmäki 3pm – 8pm.
Saturday Night - Official Afterparty.
Sunday 12th - Departure Day
It's a free event to come and watch so make sure you're in the city and we'll be dropping the spot locations very soon! See ya there for a Hell of a Ride!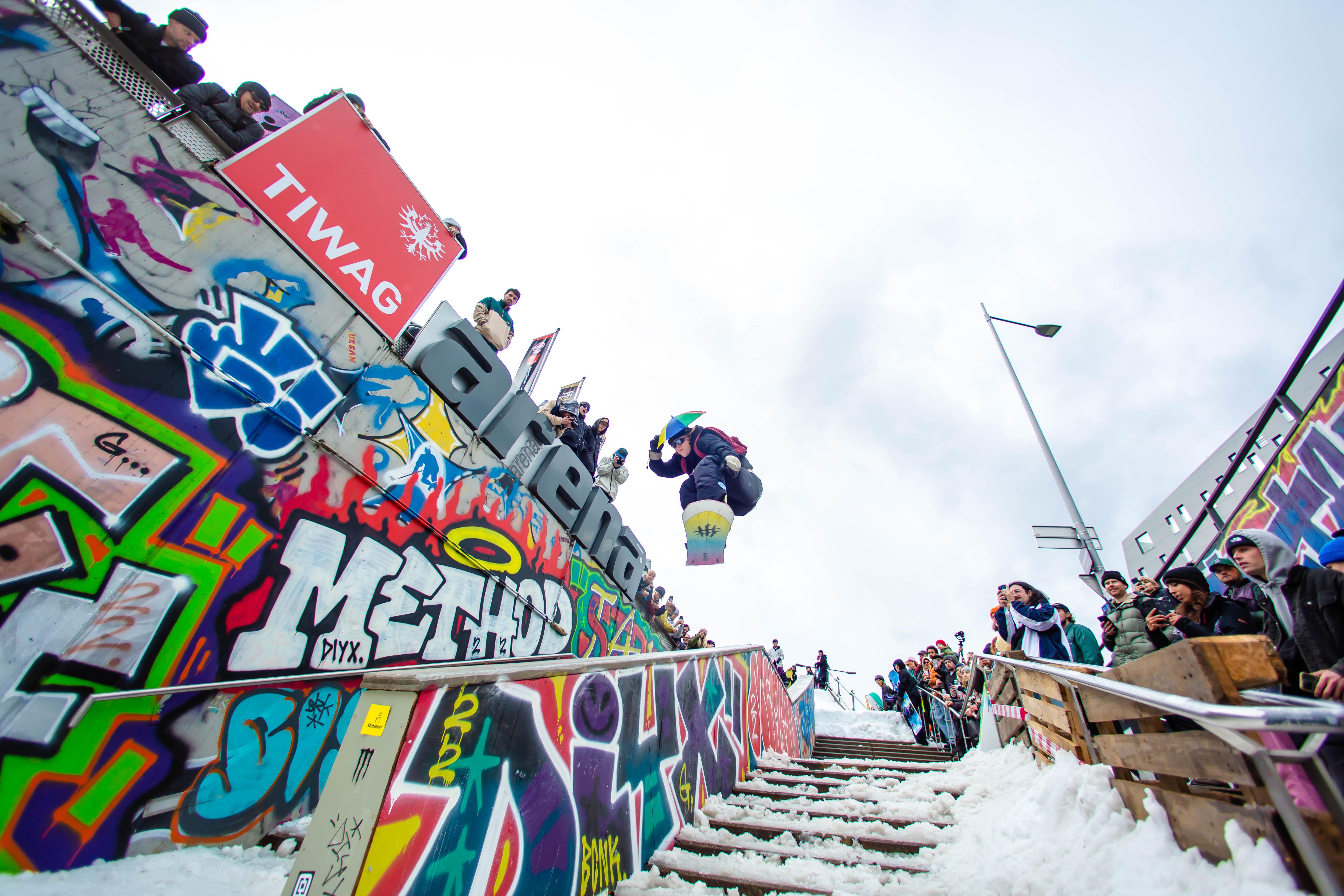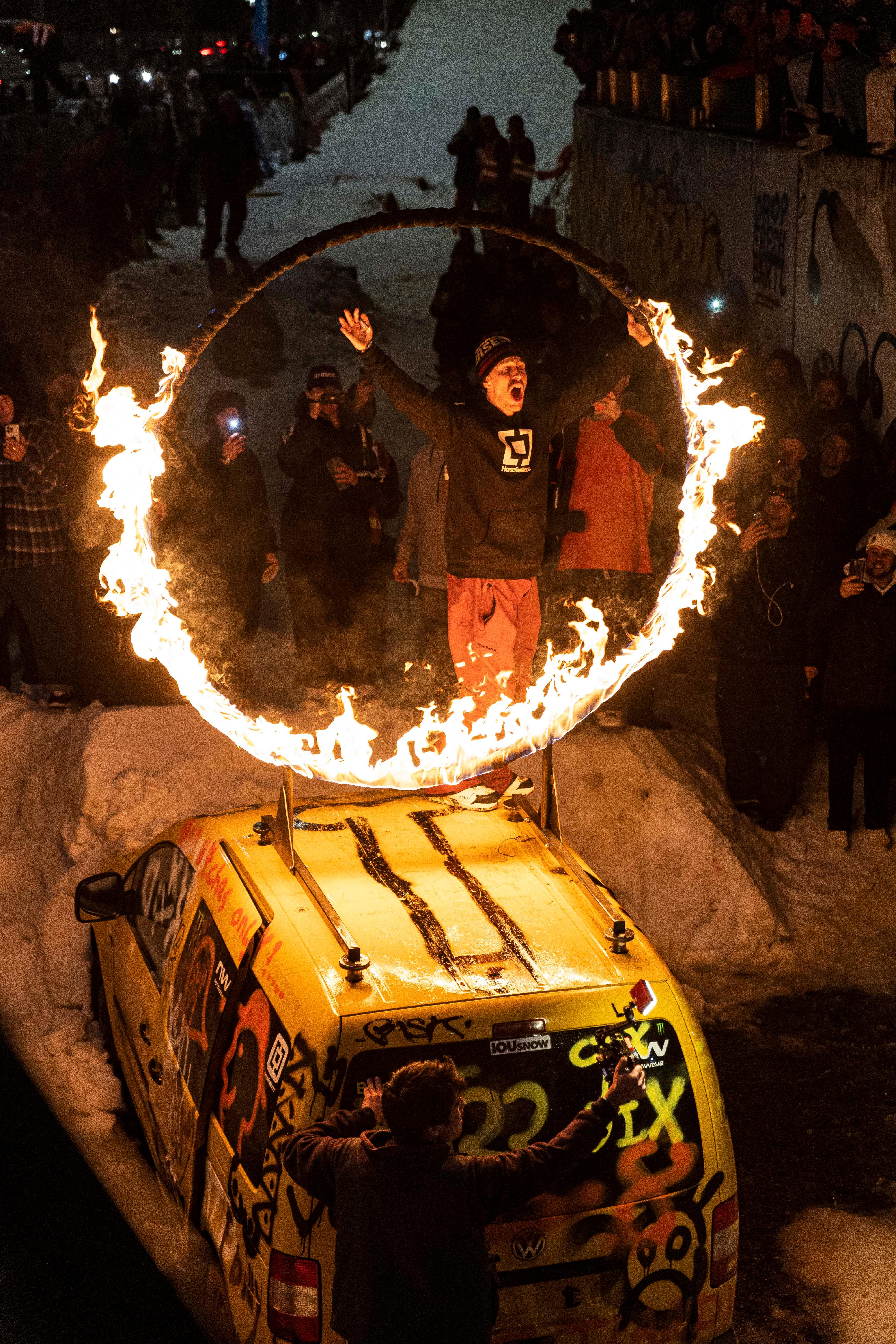 Full Confirmed Rider List:
Benny Milam
Zeb Powel
Spencer Schubert
Sparrow Knox
Max De Vries
Simon Pircher
Freddy Perry
Alex Stewart
Max Warbington
Alex Klerud
Colin Wilson
Flo Corzelius
Krugs
Yung Doli
Mike Liddle
Hundi
JibGirl
Ivika Jurgenson
Maggie Leon
grace warner
toros el logos
Halldor Helgason
Rene Rinnekangas
Dillon Henrickson
Dusty Henrickson
Ludde Billtoft
Mia Brookes
Annika Morgan
Ethan Morgan
Sven Thorgren
Zak Hale
Patrick Hoffman
Will Smith
Tiarn Collins
Ryo Aizawa
Joona Saikkonen
Petrus Saikkonen
Saska Halmes
Henna Ikola
Sara Säkkinen
Mikko Rehnberg
Roope Rautiainen
Juuse Komsi
Rasmus Rönkä
Axel Thelen
Toni Kerkelä
Antti Jussila
Janne Lipsanen
Joonas Eloranta
Sami Luhtanen
Venla Mustonen
Juho Laine
Telma Särkipaju
Niilo Silander
Jonathan Begley
STRT JAM Innsbruck Recap Video: