Product - Bindings
9 Dec 2021
7 Mins Read
BRANDED: BMBW x Lib Tech Transfer Bindings
Welcome to Branded, our weekly product drop bringing you all the best snowboard gear from the best brands out there. This week t

wo power brands collide in a powerful collaboration of powerful proportions for the

BM x Lib Tech Transfer Bindings.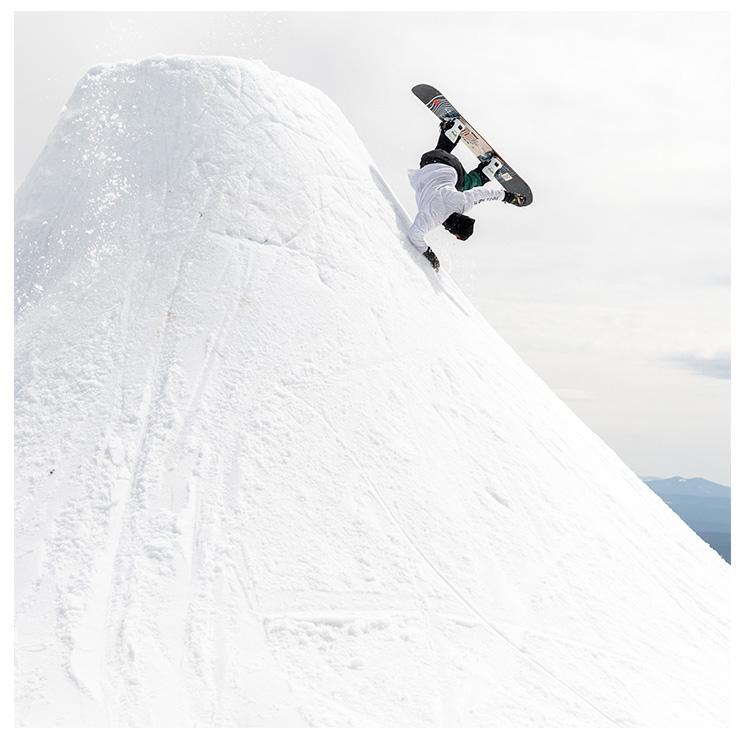 Lib Tech and Bent Metal's histories are intertwined but not one in the same. These distinct brands share a legacy of dedication to excellence, craftsmanship, performance, and artistry and now for the first time, they join up officially. The BMBW x Lib Tech TRANSFER features the classic Mike Parillo Lib Tech Tetons piece in the drive plate and all the attention to detail, components, and powerful performance Bent Metal is known for. These dream bindings work.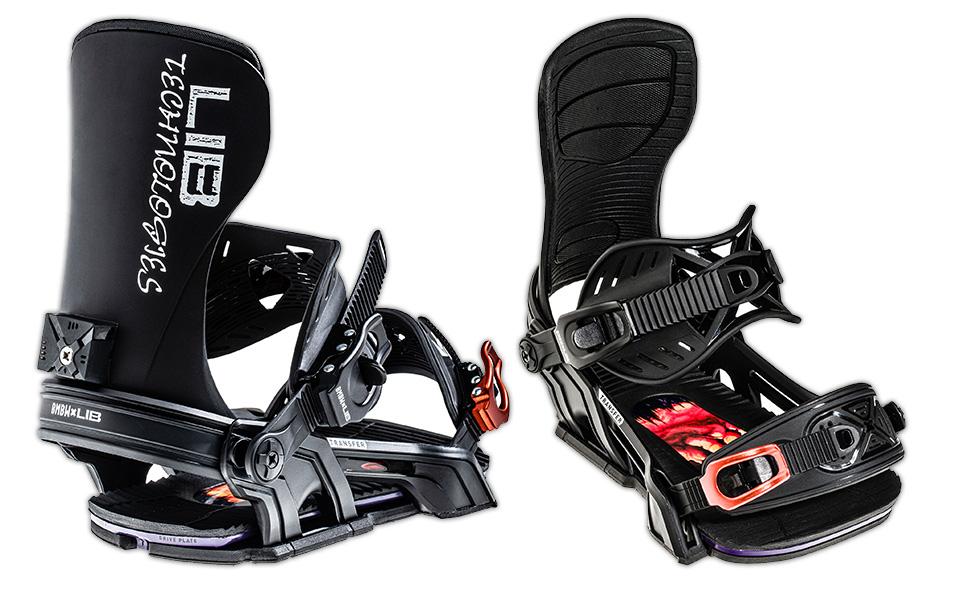 Art by Mike Parillo
LOADED WITH FEATURES The BMBW TRANSFER is loaded with team-tested, abused and approved features like Mervin Made Flex Control Drive Plate, the revol,utionary Cube forward lean adjuster, bomber buckles and a myriad of comfortable high-performance straps.




Versatile Performance and all-mountain dominance. BMBW's perfect all terrain combination of an Engineered Polymer Highback and a responsive Magnesium Fiber Drive Plate gives you precise freestyle / freeride performance and control in every riding situation. Team tested and approved from East Coast parks to AK peaks.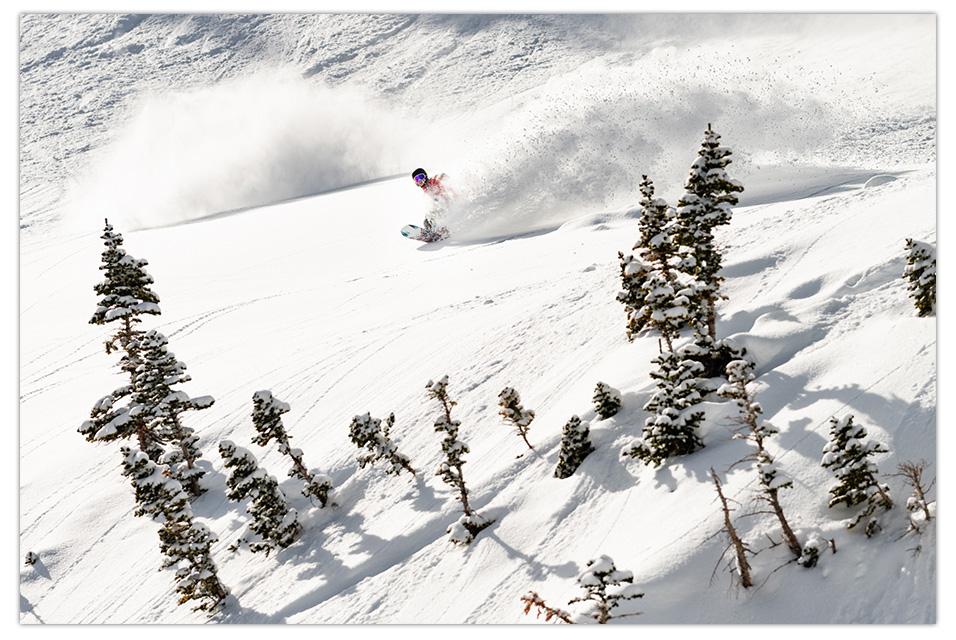 Tech Talk:
THE REVOLUTIONARY CUBE




Simple, ingenious and delicious. The BMBW Revolutionary Cube is the worlds fastest tool free forward lean adjuster. Simply spin the cube for the desired forward lean angle. So easy you can adjust in seconds mid run...heck you could even adjust while riding! Plus the urethane skateboard wheel construction helps absorb shock and vibration that passes through the high back. Rides great, is as easy as 1,2,3,4 and looks like a delicious little chunk of candy...get cubed!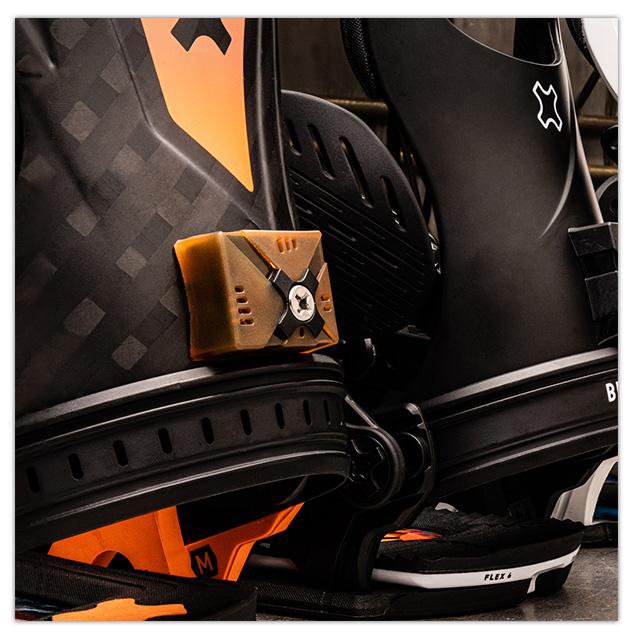 FLEX CONTROL DRIVE PLATES




The Flex Control Drive Plate is a key performance feature in every BMBW model. Bent Metal uses fiberglass panels in the footbed to create specific flex patterns similar to your snowboard for personalized binding response. The dynamic energy of the advanced composites gives you a flex control advantage like no other binding can. Made right there in Sequim, WA at Mervin Mfg. featuring beautifully realized eco-sublimated works of art. They rip, they're fun and most importantly #bindingworks!
FORGED ALUMINIUM BUCKLES




Bent Metal knows how crucial good buckles are to your snowboard season that's why they've gone the extra mile in design, testing and production of the bomber buckles. The entire line features high end forged aluminum buckles hardened for ultimate strength yet still lightweight and with a butter smooth entry and release mechanism. Strap in with confidence all winter.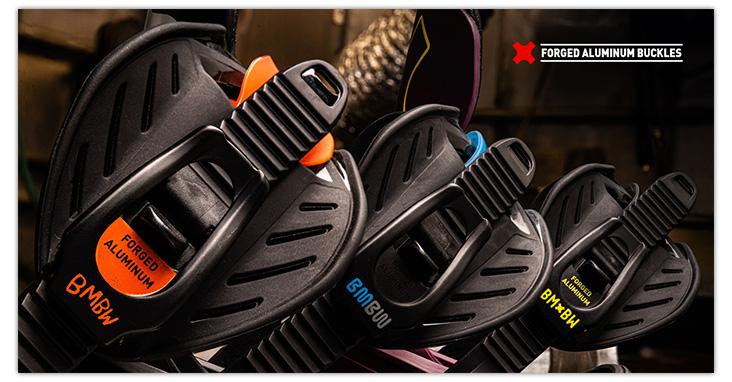 DUAL BAND ANKLE STRAPS




The unique Dual Band ankle strap design uses a firm central "Power Band" to transmit rider input to the board, while a larger and softer "Flex Band" enables the boot to articulate for a larger range of expression and increased comfort. The overlapping materials create transition zones and fuse to form a uniquely tuned response and comfort level not achieved in a single material strap. Available in soft, soft asym, medium and stiff.

Shop the BMBW x Lib Transfer HERE