Product - Bindings
11 Dec 2019
The 2020 Union Contact 'Scott Stevens' Pro Bindings
If you've ever seen one of Scott Steven's video parts, the first thing you'll notice is his attention to detail. Even if it's the weirdest trick on a spot nobody's ever thought of hitting, Scott won't be finished until it's perfect. The same goes for his snowboard sticker jobs. At first glance, his topsheet seems like a mess, but everything is there for a reason. This is what makes the colourway of this binding so awesome. There are a ton of stories to be told within one binding.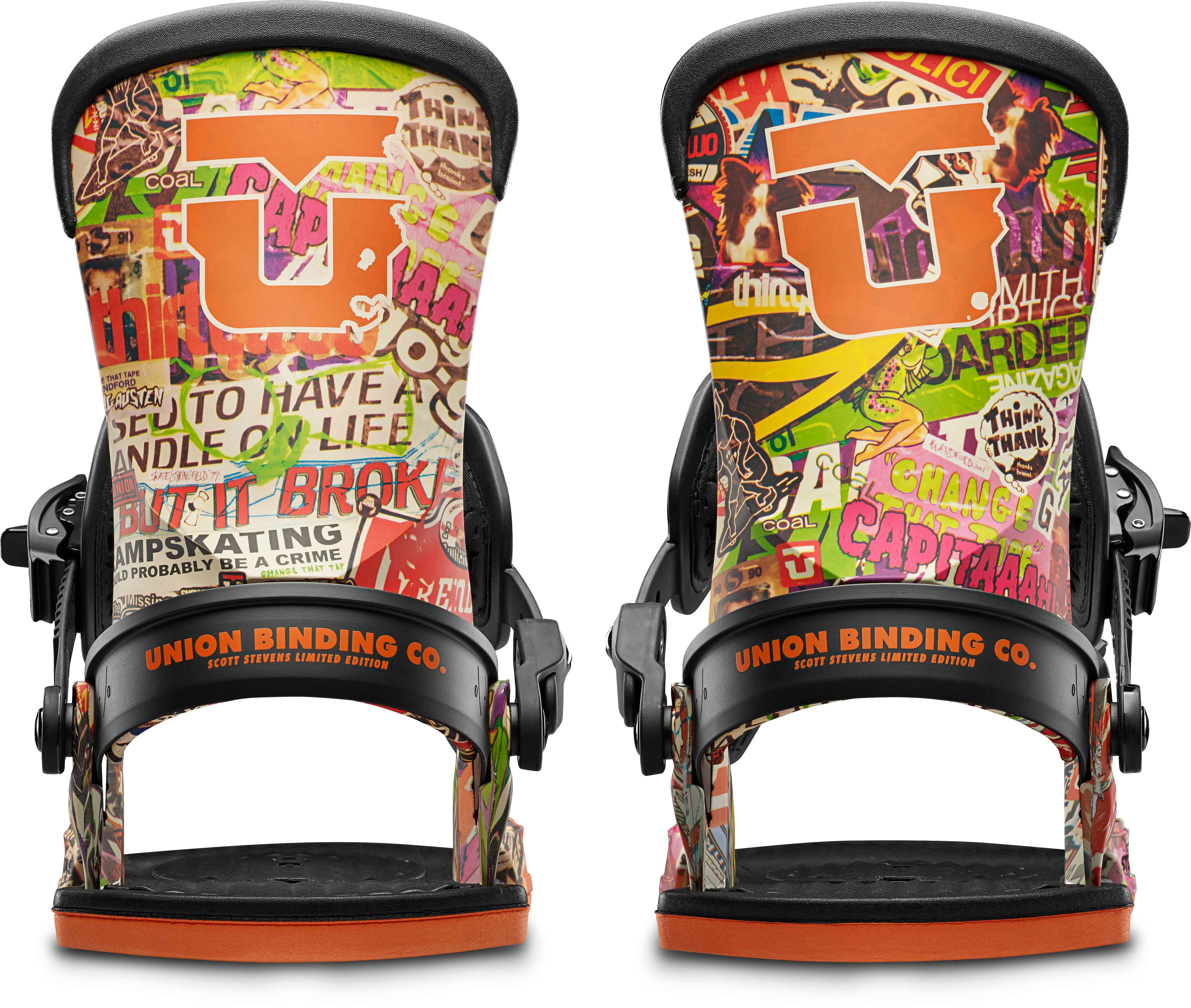 The 2020 Scott Stevens Contact Pro Model maintains the Union philosophy of minimal binding-to-board contact for less interference with your board's natural flex pattern. Sold in limited quantities, the sturdy asymmetrical highbacks combined with a mid-soft "loose trucks" feeling base, make it an excellent choice for park laps and street features. Minimal, comftable and supportive ankle and toe straps with the Forma and Ultragrip along with an Asym S2 Highback with no FLAD (forward leam adjuster) because if you're gonna shred the way Scott rips, you definitely don't need any forward lean to allow for those loose butters and presses.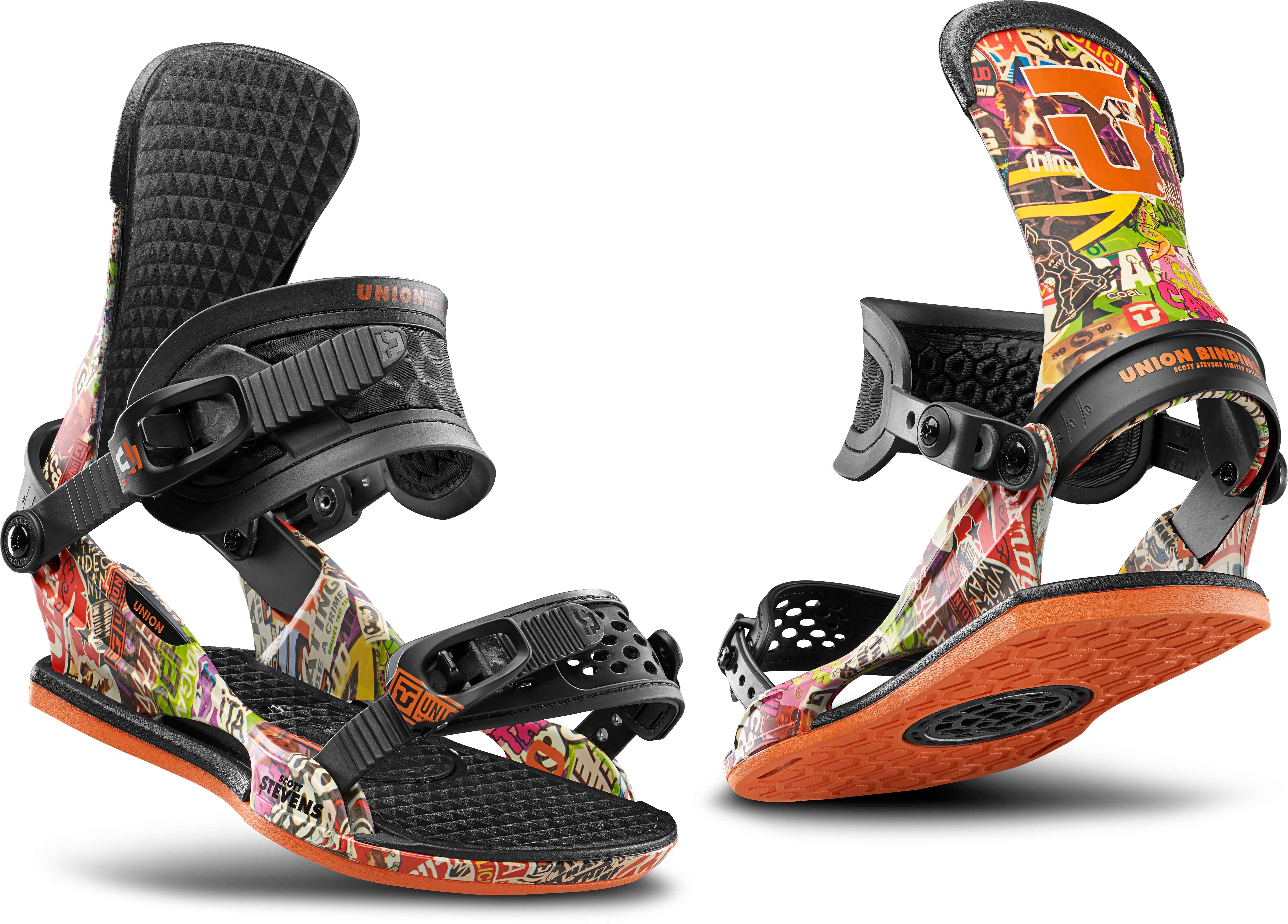 Baseplate – CP3 - Duraflex
Bushing – Full-Bottom Thermoformed EVA
Heelcup - Extruded 3D Aluminum
Highback – ASYM S2 - Duraflex
Ankle Strap – Forma
Toe Strap – Ultragrip
Ratchets – Aluminum
Flad – No Flad
Hardware – Grade 8.8 Additional Details:
Disk Type – Mini Disk
Canting – No
Strap Adjustment – Traditional
Warranty - Lifetime for baseplates/heelcup. 1 year for all other parts.
Ridden By: Scott Stevens
Color: Topsheet
For more infomation on this binding and the rest from the Union Binding company click HERE.